Signing day live blog
Notes, quotes and anecdotes from the district and around the country on letter-of-intent day
5:55 p.m. - Dukes get two Fab 22 players
The Duquesne University team announced the signing of 15 players, including two who made the P-G Fabulous 22.
Keystone Oaks QB Alex Smith and Steel Valley RB-DB DeWayne Murray are the two Fab 22 players. I think Smith
(pictured) is a steal for Duquesne. He has good size, a good arm and is mobile. He was under-recruited for some reason. I've seen QBs not as good as Smith go to Mid-American Conference schools.
Duquesne also got some intriguing transfers in this class. One is Jake Dixon, who was a terrific volleyball player at Bethel Park and spent the fall semester at Lewis University (Ill.), an NCAA Division I volleyball power. Dixon was on a volleyball scholarship but decided he wanted to play football instead. Dixon, who was an all-conference tight end at Bethel Park, transferred to Duquesne. He also was an all-section player in basketball.
Duquesne also got linebacker Brett Zanotto, formerly of Franklin Regional and a transfer from the University of Maryland, and quarterback Tommy Stuart, a graduate transfer from Boise State.
5:50 - Robert Morris gets 13 from WPIAL
Robert Morris signed 24 players today and 13 are from the WPIAL. One of them is Frank Antuono, who had a
tremendous career as a quarterback at Neshannock High School. Antuono is only the second QB in WPIAL history to have 5,000 yards passing and 2,000 rushing for a career.
But Antuono (pictured) was recruited to play linebacker. He is 6-3, 220 and was a member of the P-G Fabulous 22.
2:20 p.m. - Where the Fabulous 22 seniors are headed
There were 20 seniors on the prestigious Fabulous 22 for the 2016 season (two juniors made it). Two of them are headed to Colorado State and two to Duquesne. But three signed with Notre Dame, two with Pitt, two with Penn state and also Michigan, Iowa and West Virginia, among others. Duquesne was able to land two.
The P-G has all of the players photos and their choices.
2 p.m. - Pitt lands big-time RB A.J. Davis
Four-star running back A.J. Davis announced his college choice today on TV. Pitt coaches celebrated.
Davis, who played at Lakeland High School in Florida, chose Pitt. His other finalist was Louisville, but he also had North Carolina as a finalist not long ago.
Davis also was offered scholarships by Michigan, Florida State, Florida, Georgia and LSU, among others. He's 5 feet 10, 198 pounds and is considered a power runner, but has speed.
It is quite a coach for Pat Narduzzi on signing day. Davis gives Pitt three four-star recruits, according to Rivals.com. The others are Steel Valley DB Paris Ford and Steubenville, Ohio, TE Charles Reeves.
Check out Davis:
12:40 - Beaver's Wise to Colorado State
In more than three decades of covering this recruiting, I don't ever remember a WPIAL player signing with Colorado State. This year, two signed with Colorado State.
Beaver's Darius Wise let everyone know a little earlier today that Colorado State was his choice. He was a tremendous dual-threat QB at Beaver, but he was recruited by colleges to play either receiver or defensive back.
The other WPIAL player who signed with Colorado State was offensive lineman Kieran Firment of West Allegheny. Who would've thunk it? Two to Colorado State.
By the way, both Wise and Firment were Post-Gazette Fabulous 22 selections.
11:50 - 'Bama's 12 early enrollees
Alabama has the top-ranked recruiting class, but get this: Twelve recruits already are enrolled at Alabama for spring classes.
Nick Saban said to CBS Sports Network that Alabama doesn't encourage early enrollment, but added, "If the kids are willing to do it and pass up half of their senior year, it's a tremendous advantage for them."
11:40 - Remember when?
OK, let's go back in time. Signing day 20 years ago. Pitt signed six players from the WPIAL and City League. A few didn't do much of anything, but a few had nice careers. One was running back Kevan Barlow of Peabody in the City League. He wasn't heavily recruited, but ended up in the NFL. Another was offensive lineman Mike Bosnic of Albert Gallatin. He's now the coach-athletic director at Washington High School.
Do you remember any of the other Pitt signees from the WPIAL in 1997? They were Greensburg Central Catholic tight end Joe Conlin, Highlands lineman Tom Coury, Mohawk defensive lineman Jeff McCurley and Penn Hills running back-defensive back Victory Strader.
Penn State signed five players from the WPIAL in 1997. Three were Monessen's Brad Jones (by way of Kiski School), Upper St. Clair OL Jason Bisson and Mars LB Joe McKinney. Another was LB Ron Graham. Maybe you remember the fifth - North Hills LB LaVar Arrington?
Graham and Arrington were both ranked high nationally and were big gets for PSU to get both. Arrington went on to a terrific career. They were magazine cover guys as seniors.
10:55 - From Columbia to Michigan walk-on
Interesting recruiting story involving Jack Young, senior receiver at Mt. Lebanon. Young was one of the top receivers in the WPIAL the past two seasons and was recruited mostly by FCS schools (I-AA).
Young had made a verbal commitment to Columbia of the Ivy League. But things changed drastically in the past week or so, and Young will be in the Big House next season - as a walk-on player.
Young signed a letter of commitment today with Michigan. Not a letter of intent. Walk-ons sign a letter of
commitment. Young was offered a position as a preferred walk-on. This all came about only recently and Young visited Michigan with Mt. Lebanon coach Mike Melnyk recently and just made his decision in the past few days.
Wonder if Jim Harbaugh came to Mt. Lebanon and rode go-karts with Young and his family like he did with five-star recruit Aubrey Solomon recently? (Young is pictured signing his "commitment" letter today).
10:40 Hamlin to Cincinnati
Clairton's Noah Hamlin didn't reveal his decision until this morning, and he signed with Cincinnati.
Hamlin (pictured) made the Post-Gazette Fabulous 22 this year. He moved from receiver to quarterback this season and also played defensive back. Colleges recruited him as either a WR or DB.
10:25 - Four from WPIAL to Pitt
Pitt signed only four players from the WPIAL. Yes, the Panthers missed out on some top area players who chose other schools. It would be nice to keep most of the top players in your back yard at home. But really, that has never happened, going back even 40 years or more. That supposed fence around Western Pa. has never existed.
But that's OK for Pitt. The Panthers can't live off Western Pa. players because there just aren't as many big-time prospects these days that Pitt might want. Yes, some of the recruiting losses this year hurt some, but getting four from the WPIAL isn't all that unusual. Eight times in the past 24 years, Pitt signed only four or fewer players from the WPIAL. Five times, they signed only three.
That being said, it would've helped Pitt to get a few more of the top WPIAL players this year. But Pitt's success on the field might depend as much as how it recruits other areas AND Western Pa.
Pitt's four recruits from the WPIAL are: DB Paris Ford of Steel Valley, TE Tyler Sear of Neshannock, OL Gabe Houy of Upper St. Clair and TE Grant Carrigan of Pine-Richland. Carrigan played in the WPIAL only one season.
10:20 - Pitt and Penn St. recruits
What do Pitt and Penn State recruits look like? Check out the interactive from P-G's Zack Tanner with photos and info on the recruits.
9:30 Ford is signed
Paris Ford made a verbal commitment to Pitt in October of 2015. Sixteen months later, he is officially a Panther. Ford is now in the fold. He is signed.
He's the No. 1 recruit in Pitt's class. He played WR-DB at Steel Valley, but was recruited to play DBack.
Clairton's Lamont Wade got loads of publicity in his career in the WPIAL - rightly so - and already is at Penn State. He was rated higher than Ford nationally. Wade is a big-time player, but it says here that Ford might be on the same level as a DBack. You didn't hear quite as much about Ford, maybe because he didn't do as much offensively in his high school career as Wade. Ford was a talented receiver while Wade was a terrific running back who put up big statistics. (Ford is pictured celebrating a touchdown in state championship game).
Wade might have a tremendous career at Penn State. He might have an impact early. Ditto for Ford and Pitt. He's that good.
9:20 a.m. About Paris Ford
This from P-G's Brian Batko, who is at Pitt headquarters:
"It sounds like Pat Narduzzi and the entire staff, pretty much, just got off a phone session with Paris Ford. We aren't in the room with them when they hear from the recruits, but there was lots of excitement from both sides."
8:55 Squires to Buffalo
The list of WPIAL players headed to FBS schools grows by another. Penn Hills' Rick Squires signed with Buffalo. He just announced on Twitter last night that he had chosen Buffalo.
Four other Penn Hills players are headed to Division II schools - Jeremy Hamilton (Notre Dame College), Darrell Holloway (IUP), Tyler Blue (Millersville), Garrison Kemp (Lock Haven).
Quarterback Cam Tarrant, who threw for more than 2,000 yards this season, has not made a decision.
8:40 a.m. Wilson still deciding
The top uncommitted player on the national level is Marvin Wilson, a defensive tackle from Houston. Rivals ranks him the No. 2 player in the country. LSU and Florida State are the reported leaders.
8:15 a.m. - Roll Tide
Alabama has the No. 1 recruiting class in the country so far. What else is new?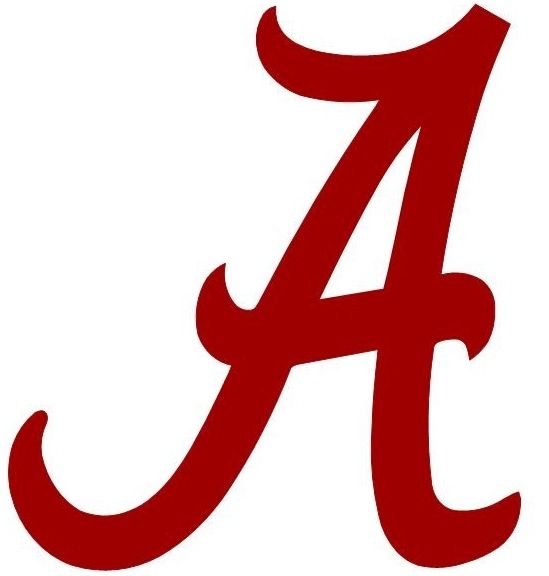 So far, Rivals.com ranks Alabama's class No. 1 in the country. Alabama's class has been ranked No. 1 five of the past six years. In 2015, the Tide's class was No. 2. Has it almost becoming boring with Alabama? It's the same old story.
8:10 a.m. - Team rankings
How are Pitt, Penn State and West Virginia's recruiting classes ranked so far? Well, Penn State's class is really good while Pitt's and West Virginia's are OK. At least that's what the rankings say.
Rivals.com currently ranks Penn State's class No. 9 in the country. Pitt is only No. 37 and West Virginia No. 47. Penn State has nine four-star recruits and one five star, who happens to be from the WPIAL (Clairton's Lamont Wade).
8 a.m. District commitments
Today is the first day high school seniors can sign a binding letter of intent with a college. Heading into today, 21 players from the WPIAL had made verbal commitments to FBS schools and will sign today. But there are still a few who haven't made their decisions, including Clairton's Noah Hamlin and Beaver's Darius Wise.
Brian Batko is following Pitt's recruiting with live updates.
Dave Molinari is at Penn State and will have live updates throughout the day.
On the district level, the 21 players who have committed so far to FBS schools are listed below. I thought Colorado State would be the choice for Wise, but who knows now? Hamlin also will decide today. Now for the players who had already committed to FBS schools.
PITT – Grant Carrigan, Pine-Richland (TE); Paris Ford, Steel Valley (WR-DB); Gabe Houy, Upper St. Clair (OL); Tyler Sear, Neshannock (TE).
PENN STATE – C.J. Thorpe, Central Catholic (OL); Lamont Wade, Clairton (DB).
WEST VIRGINIA – Kenny Robinson, Imani Christian (WR-DB).
ARMY – Simon Behr, Franklin Regional (DE); Ryan Duran, Pine-Richland (DE); Will Schumacher, Penn-Trafford (OL).
BUFFALO - Rick Squires, Penn Hills (WR).
CINCINNATI - Noah Hamlin, Clairton (WR-DB).
CENTRAL FLORIDA – Mason Cholewa, Montour (DL).
COLORADO STATE – Kieran Firment, West Allegheny (OL).
IOWA – Geno Stone, New Castle (DB).
MICHIGAN – Donovan Jeter, Beaver Falls (DE).
NOTRE DAME – David Adams, Central Catholic (LB); Kurt Hinish, Central Catholic (DL); Josh Lugg, North Allegheny (OL).
SYRACUSE – Curtis Harper, McKeesport (DL).
TEMPLE – Griffin Sestili, North Allegheny (TE).
TOLEDO – A.J. Crider, South Side Beaver (LB); Saeed Holt, Woodland Hills (DB).
VIRGINIA – Zane Zandier, Thomas Jefferson (WR-DB).
7:55 a.m. - Stone flips
Maybe the biggest news in WPIAL recruiting the past few days was the flip of New Castle's Geno Stone from Kent State to Iowa. Stone committed to Kent State in December. But Iowa coach Kirk Ferentz offered Stone a scholarship last week and he jumped at the chance to play in the Big Ten.
Stone (pictured) visited Iowa this past weekend. He played quarterback and defensive back for New Castle, but he was recruited by schools to play defense. With the late offer, Stone would be considered a classic sleeper in Iowa's class. His other offers were from Mid-American Conference schools, but some Ivy League and Patriot League schools also were recruiting him.
Stone also is the leading scorer for New Castle's basketball team.