Washington coach: McKenzie injury might not be serious ...... Highlights from top games
The extent of Shai McKenzie's knee injury won't be known until early next week, but Washington coach Mike Bosnic said this morning initial reports indicate it is not a serious injury.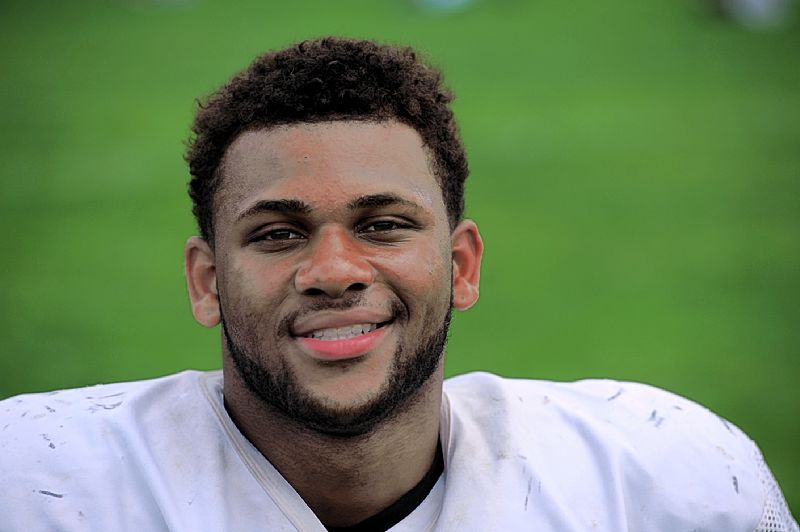 McKenzie, a senior halfback at Washington High School who is being recruited by dozens of major colleges, sustained a right knee injury in the first half of Friday night's game against Charleroi and had to be carried off the field. McKenzie (pictured) had rushed for 198 yards on six carries before the injury.
Bosnic said Washington's trainer examined McKenzie's knee before he went to a hospital to have the knee checked.
"Our trainer was able to check his movements and he said it felt really solid in his knee," Bosnic said. "Shai's Dad called me later on and said a doctor at the hospital said there are no breaks and they don't think there are any tears. It appeared everything was real intact and stable in there. If anything, it could be a slight tear."
But the extent of injuries like this are not known until an MRI is performed. Bosnic said he hopes McKenzie will have an MRI on the knee Monday or Tuesday. McKenzie said on his Twitter account last night he heard a pop in the knee and thought it might be his ACL.
"We'll learn more every day," Bosnic said. "I think he has never really been hurt before. I like he thinks he is like Superman. I think he was more scared and upset than anything."
Bosnic said the injury occurred without McKenzie getting tackled.
"He was pretty much untouched on the play," Bosnic said. "We ran a power play. He kind of made a cut and was headed up the middle. He probably could've walked into the end zone. Then he just fell."
Without McKenzie, Washington might use a halfback-by-committee approach.
"We've got the athletes," Bosnic said. "We'll turn this into a positive."
Highlights
Here are highlights, player and coach interviews from some of last night's top games (courtesy of Post-Gazette photographers and videographers):
Highlights from Kiski Area at Gateway
Highlights from North Allegheny at Seneca Valley
Highlights from South Fayette at Steel Valley
Highlights from Moon at West Allegheny
More in this category: