Blackhawk's McKay selected Pennsylvania player of the year
Blackhawk High Schoo's Bredan McKay is the best baseball player in the state. At least that's what Gatorade says.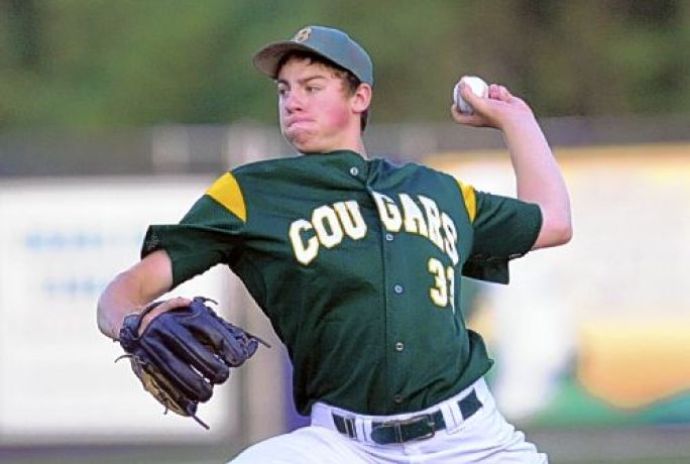 McKay, a junior, has been selected the Gatorade Pennsylvania Player of the Year. And for good reason. McKay was phenomenal this season.
McKay, a 6-foot-1, 200-pound left-hander, finshed with a 7-0 record and finished with a surreal 0.09 ERA. He finished the season on a 24-inning scoreless streak. During that time, he allowed only four hits and struck out 48.
For the season, McKay pitched 53 innings and struck out 101. He allowed only three runs and only one earned. For his career, he is 22-1. He has pitched 191 innings and allowed only 13 earned runs and 18 total runs.
Besides his pitching this season, McKay also played outfield and first base. He batted better than .400 this season.
McKay still has one more year of high school but already has scholarship offers from Louisville, Wake Forest, Kent State and West Virginia, while Arizona and Florida State are interested. McKay also could be selected in next year's Major League Baseball draft.
WPIAL baseball awards

The WPIAL Baseball Coaches Association announced its players of the year, pitchers of the year and coaches of the year today. They will be honored June 10 at an awards banquet that will conclude the coaches associaton all-star weekend. On June 9 at the Burkett Complex in Robinson Township, two all-star games will be played that includes the top 80 players in the WPIAL.
Here are the WBCA award winners.
Player of the year - (Class AAAA) Danny McGrath, Franklin Regional. (AAA) Nick Yobbi, South Park. (AA) Ben Herstine, Beaver. (A) Preston Falascino, Our Lady of the Sacred Heart.
Pitchers of the year - (AAAA) Tyler Smith, Penn-Trafford. (AAA) Brendan McKay, Blackhawk. (AA) Brandon Ritchie, Laurel. (A) Anthony Malky, Riverview.
Coaches of the year - (AAAA) Frank Zebrasky, Canon-McMillan, (AAA) Steve Bucci, South Park. (AA) Rocky Plassio, Washington. (A) Chad Miller, Western Beaver.
More in this category: