Wiggins to Kansas ...... South Park's Stanley sets Big Ten record
A year ago, South Park's Bill Stanley set a national high school record in the javelin when he threw 246 feet, 9 inches at the PIAA championships.
Stanley is now in college but still into busting records.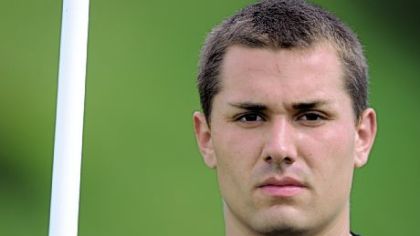 Stanley, a freshman at Ohio State pictured during his high school days, threw the javelin 246-10 at the Big Ten Conference championships this past weekend. The mark not only broke Stanley's own school record, it also set a Big Ten Conference championship meet record.
Stanley is one of the top college throwers in the country.
Wiggins chooses Kansas
The No. 1 basketball player in the country picked his college today - and for once Kentucky coach John Calipari didn't come out the winner.
Andrew Wiggins, a Canada native who played at Huntington Prep (W. Va.), signed with Kansas. Coach Bill Self landed a player who is almost a sure bet to be a "one and done" player. He also considered Kentucky, Florida State and North Carolina.
After Wiggins made his decision, Twitter started lighting up with message to him @22wiggins. This is one of those times where social media shows how many idiots there are out there when it comes to kids picking colleges. Here were a few tweets directed at Wiggins.
"Have fun with all the stupid hillbillies in Lawrence, Kansas @22wiggins ... I hope you tear your ACL's"
"@22wiggins you [expletive]!!! Why would you pick Kansas!! Hope you tear your [expletive] acl the 1st play."
Wow. It's a shame, isn't it? And there are countless other tweets similar to those.
More in this category: