Duquesne offers other Luther twin
Hampton twin brothers Ryan and Collin Luther have let it be known they are not a package deal for colleges. The Hampton juniors don't necessarily have to go to the same college.
But if they wanted to play together in college, the opportunity is there.
Duquesne had offered a scholarship to Ryan Luther a while ago. But the Dukes also recently offered Collin Luther.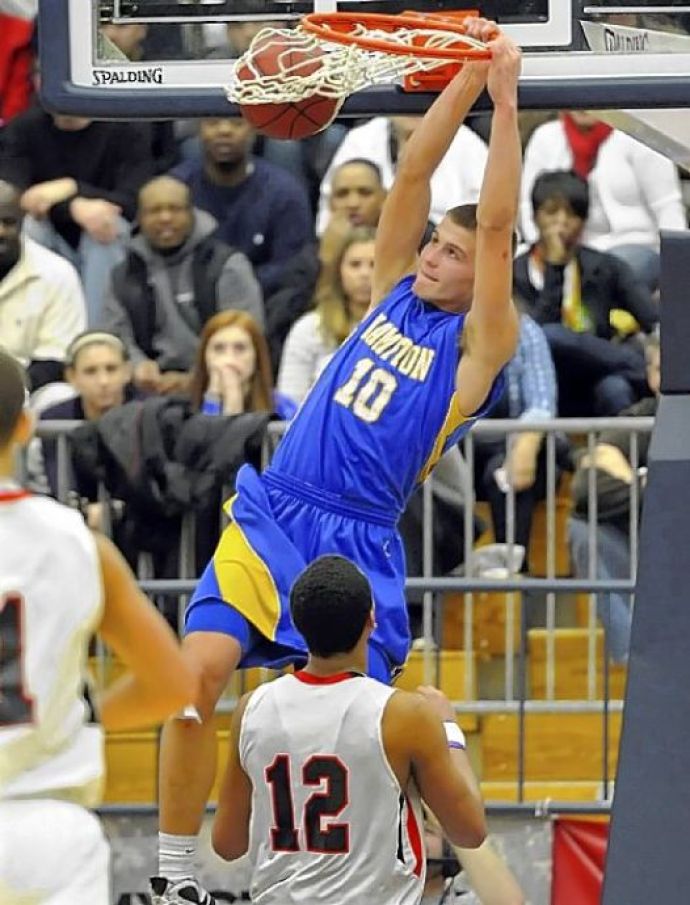 That makes three Division I colleges that have now offered both Luthers. The others are George Washington and New Hampshire.
Ryan Luther, a 6-8 forward and member of the Post-Gazette Fabulous 5, also has offers from Virginia Tech, Dayton and Holy Cross. Dayton coach Archie Miller would really like Ryan (pictured in the WPIAL final against New Castle). Davidson also is showing interest. Collin is a 6-6 guard-forward.
Does Duquesne have a shot at the Luthers? Well, their father, "Big" Bill Luther, is a Duquesne grad. (He reportedly was an intramural phenom). One of the Luthers' uncle is Brian Shanahan, a former Hampton star who scored more than 1,000 points at Duquesne.
Duquesne would like to get some local players, if they are good enough to play at that level. And it would be nice to see some local players on the roster. Duquesne will have Highlands graduate Micah Mason, who is transferring from Drake. Duquesne also has showed interest in Beaver Falls guard Elijah Cottrill.
Lastly, speaking of Drake. Coaches from Drake are now showing interest in Bethel Park senior Wyatt Haggerty, a 6-11 center. He was going to attend a prep school, possibly IMG Academy in Floria. But he might look at Drake. The Drake staff is different than the one that recruited Mason. Drake's staff was let go after this past season.
More in this category: