How NFL top draft picks rated in high school ....... Devin Wilson has a twin?
Some items that fell off my laptop ...

First off, did you know Montour star athlete Devin Wilson has a twin brother in the NBA?
That's right. His name is Klay Thompson, a sharpshooting guard for the NBA's Golden State Warriors. You can't convince me that Wilson and Thompson weren't separated at birth - like Chris Paul and Cliff Paul.
Check it out: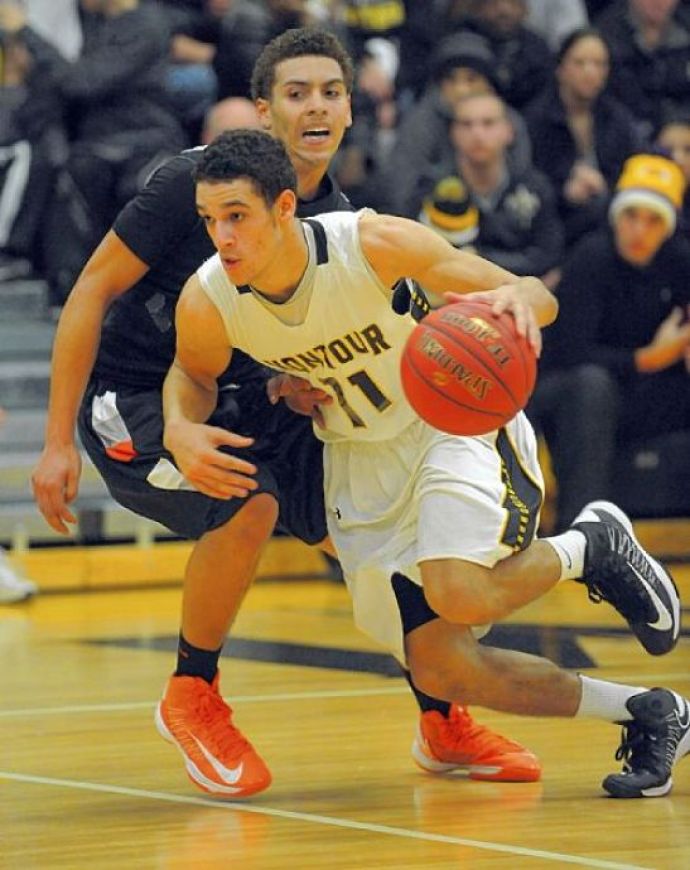 By the way, Thompson and Stephen Curry are worth watching in these NBA playoffs. When they both have the shooting stroke? Wow. Especially Curry.
Maybe Devin can get some shooting tips from his twin brother, Klay.
OK, onto some other items.
How they rated in high school
It's always interesting to look at the top picks in the NFL draft and look back to how they were ranked in high school.
Looking at the top five picks in this draft and old rankings by Rivals.com, the No. 1 pick was a two-star player in high school, the No. 2 and 3 were four-stars, the No. 4 was not rated at all and was 100 pounds lighter and the No. 5 pick lived in Ghana and did not play high school football.
Here's the scoop. No. 1 pick Eric Fisher of Rochester Hills, Mich. was rated with two stars (five is the highest). He was an offensive lineman who played college foootball at Central Michigan and is a great example of how it is tough to predict offensive linemen's futures. It is so hard to predict how they will progress, will they add much more weight and muscle, etc.
No. 2 pick Luke Joeckel was a four-star offensive lineman out of Arlingon, Texas.
No. 3 pick Dion Jordan was a four-star tight end from Chandler, Ariz. He was drafted as a defensive end.
No. 4 pick Lane Johnson was not rated by Rivals.com. He was a quarterback at Groveton, Texas. Have you heard of kids putting on the freshman 15? How about the freshman 25, sophomore 25, junior 25 and senior 25? Johnson was 6-6, 202 pounds in high school. Now he's a 6-6, 303-pound offensive tackle.
No. 5 pick Ziggy Ansah lived in Ghana.
What also is interesting is a check at how the top-ranked players from previous classes are doing. The No. 1 player in 2009 was Bryce Brown, who signed with Tenessee out of high school, eventually transferred to Kansas State, but didn't have much of a college career. He was drafted in the seventh round last year and made the Phiadelphia Eagles for the 2012 season.
Rivals' No. 1 player in 2008 was Jeannette quarterback Terrelle Pryor.
But it is only fair to point out that there are many cases where players are ranked highly and DO live up to the ranking. For example, in 2009, the No. 2 player in the country was receiver Reuben Randle, who went to LSU and was drafted in the second round last year by the New York Giants.
The No. 3 player in 2009 was offensive lineman D.J. Fluker, who was the No. 11 pick in this year's draft out of Alabama.
The No. 4 player was Sheldon Richardson, who was the No. 13 pick in this year's draft out of Missouri.
The No. 5 player in 2009 was quarterback Matt Barkley, who went to USC and slipped to a fourth-round pick this year.
Spencer for hire?
Spencer Stefko resigned as Chartiers Valley's girls basketball coach a few weeks ago. Stefko enjoyed success at Chartiers Valley, but he might not be without a job for long. He is one of the candidates for the Seton-LaSalle girls job. It might be a few weeks before Seton-LaSalle makes a hire.
Seton-LaSalle is expected to be strong again next year with the return of Naje Gibson and Cassidy Walsh. The Rebels will also have Yacine Diop, who figures to be one of the top players in the state. Diop was ruled ineligible to play this season by the WPIAL and PIAA after transferring from Oak Hill Academy with alleged "athletic intent."
How good is Diop? Well she is a 5-10 guard who is ranked the No. 47 player in the country by Hoopgurlz.com and the No. 7 guard.
Seton-LaSalle has played in the WPIAL Class AA championship five years in a row.
New Duquesne coach has WPIAL ties
Duquesne's previous womens basketball coach had strong ties to Western Pennsylvania. Suzie McConnell-
Serio was a veritable legend to the Pittsburgh area womens basketball community.
But Duquesne's new coach also is from Western Pa. OK, he can't come close to matching McConnell-Serio's reputation in the area, but Dan Burt played basketball at Trinity High School in Washington.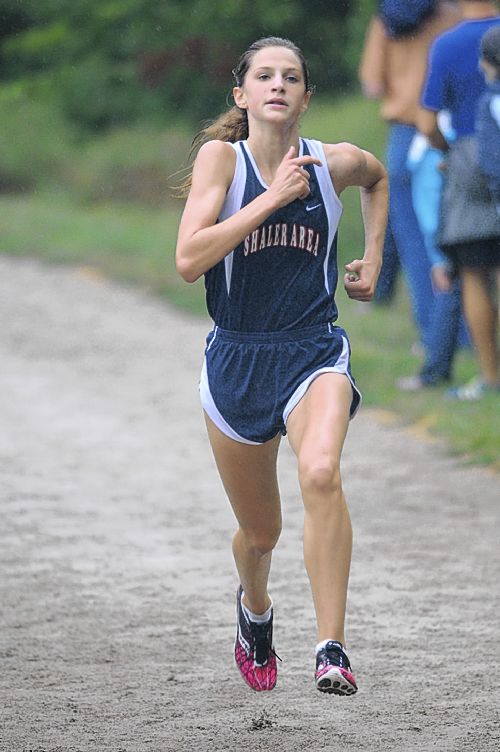 Memorable race
Jim Faiella is the unofficial WPIAL girls track and field historian. He knows "EVERYTHING" and has been compiling the WPIAL girls track honor roll for decades. He points out a rather unusual 1,600-meter race last week in the Shaler-North Hills meet last week.

Shaler's Brianna Schwartz, North Hills' Mary Malone and her sister, Shannon, all broke five minutes in the 1,600. Faiella believes it probably is the first time in WPIAL history that three girls have broken five minutes in a dual meet. Schwartz won with a 4:55.2, Mary Malone was second at 4:55.8 and Shannon third at 4:57.2.
Consider this: Only 20 girls are known to have broken five minutes in the history of the WPIAL - and there were three in this dual meet. Schwartz is No. 6 on the all-time list at 4:54.15, Mary Malone tied for eighth with the 4:55.8 and Shannon Malone 10th at 4:56.17.
It should be interesting when all three run in the Baldwin Invitational this Friday and again in the WPIAL championships in a few weeks.
More in this category: