Pitt was "right" for Blackhawk's Omogrosso
One of the top sophomore girls basketball players in the WPIAL has already decided she wants to play for Pitt.
Chassidy Omogrosso, a standout 10th-grade point guard at Blackhawk High School, accepted a scholarship from Pitt and made a verbal commitment to the Panthers last night. Omogrosso, who stands 5 feet 5, is averaging 23 points this season.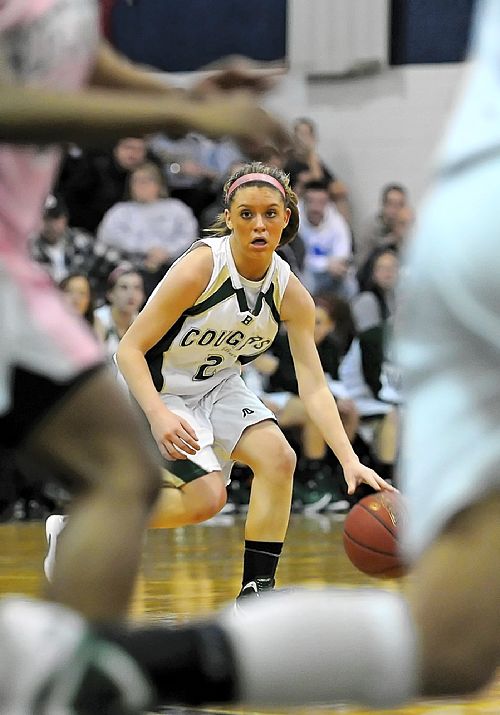 Omogrosso knows it might seem a little early for a sophomore to choose a college. But she had her reasons.
"I was going to wait, but when you know something is right, it's right," Omogrosso said. "It felt like the perfect fit for me."
Omogrosso (pictured) is actually the second sophomore point guard to already make a verbal commitment to a district Division I college. Seton-LaSalle's Cassidy Walsh has committed to Duquesne.
Pitt offered Omogrosso a scholarship a few months ago. St. Francis also had offered and other Division I colleges were interested.
"It was so early that other schools hadn't offered yet, but she was getting a lot of interest," said Blackhawk coach Steve Lodovico. "I know whenever Pitt offered her a couple months ago, she was excited about it. She went up and watched a few games and really like the coaching staff and players. I didn't know if she would choose this quickly, but the other night she said, 'I think I'm going to verbal to Pitt.'"
Omogrosso averaged 19 points as a freshman.
Omogrosso is a "rare" Western Pa. recruit for Pitt. Panthers coach Agnus Berenato does not have a WPIAL player on the current roster. Meanwhile, Duquesne has four WPIAL players.
"Coach B and the whole coaching staff are the main reason I did this," Omogrosso said. "It felt right and comfortable. It's perfect for me academically and athletically.
"They are recruiting some other local girls. I hope they get them. It would be fun."
More in this category: