Gateway coach Smith takes job at Temple
Smiths have been in the WPIAL football coaching news a lot lately.
A week ago, it was learned that George Smith would be returning as coach at McKeesport High School. He coached the Tigers for 28 years before resigning after the 2009 season.
Now this: Terry Smith is headed for a coaching job in the college ranks.
Smith has been highly successful as Gateway's coach, but has accepted a job as receivers coach at Temple University. An announcement on his hiring is expected later this week.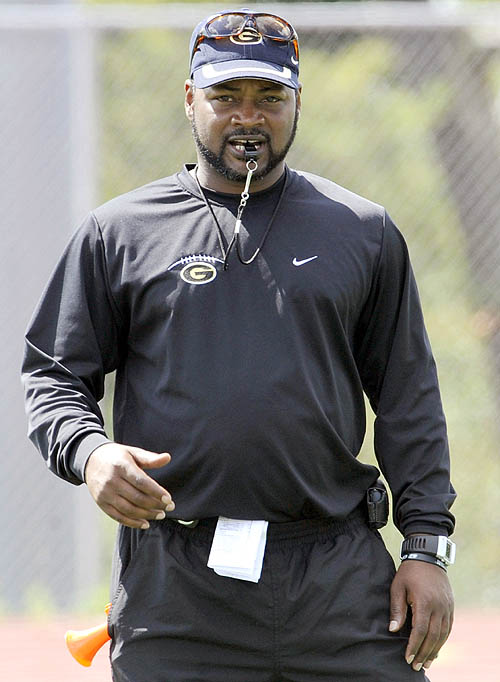 Smith's status as coach and athletic director at Gateway has been a subject of controversy for months. Last summer, the Gateway school board considered opening his job. A large number of Smith supporters attended a school board meeting in the summer, and the board made Smith's athletic director job a part-time position and slashed his contract in half. He remained as coach.
The board also passed a resolution that, as of Dec. 31, a Gateway administrator cannot also have a supplemental contract. That meant Smith couldn't be athletic director and football coach. He had to decide between the two. The board eventually extended the deadline on the administrator/supplemental contract issue to June 30 of this year, but Smith decided to take a college job.
Smith was Gateway's coach for 11 seasons and enjoyed a great deal of success. His record was 101-30 with seven conference championships, and he guided the Gators to the WPIAL Class AAAA title game four times. He produced a number of Division I college players.
But Smith's tenure was not without controversy as a number of players transferred into Gateway over the years and had to face eligibility hearings at the WPIAL and PIAA levels.
More in this category: