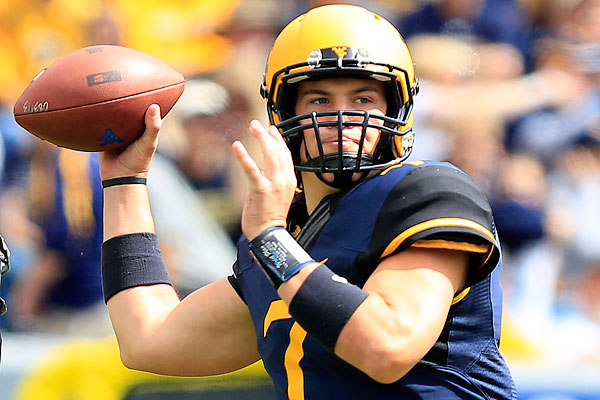 West Virginia QB Ford Childress, a redshirt freshman, has not enrolled at the University this spring, the Registrar's Office confirmed Tuesday.
The Daily Mail's Mike Casazza reported Saturday that Childress had been suspended for the semester and had chosen instead to not enroll. The West Virginia athletic department has declined comment on the situation.
Childress remains listed on the University's online directory and the team's roster.
Childress, the son of former Houston Oilers five-time Pro Bowl defense end Ray Childress, started two games last season before suffering a season-ending torn pectoral muscle in a 37-0 loss against Maryland. He completed 36 of 63 passes for 421 yards, three touchdowns and three interceptions.
With QB Clint Trickett recovering from a shoulder surgery Monday and incoming freshman commit William Crest not enrolling until summer, the only quarterbacks remaining on the roster who would be ready for spring camp would be rising senior Paul Millard, redshirt freshman walk-on Gregory MacPherson and junior-college transfer Skyler Howard.
---
Stephen J. Nesbitt: This email address is being protected from spambots. You need JavaScript enabled to view it. , 412-290-2183 and Twitter @stephenjnesbitt.