Notes and anecdotes
Hampton basketball player Ryan Luther visited Pitt today. Luther, a 6-foot-7 forward, was offered a scholarship by Pitt a few weeks ago.
I wonder if Sheldon Jeter's decision to attend Pitt will affect Luther's decision. The two could play the same "3" position. Then again, both are around 6-7 and is there really any reason they can't play together?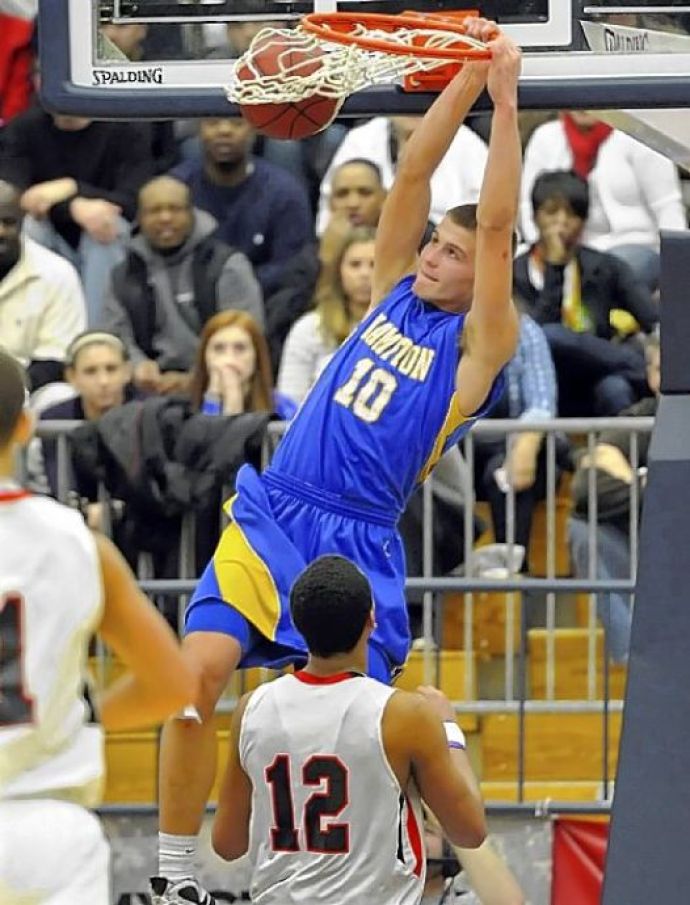 It will be either Pitt, Duquesne or Dayton for Luther. If it's Duquesne, it might mean Luther's twin brother, Collin, will also go to Duquesne.
But I'm going to venture a guess. Ryan has never told me his favorite or given me inside information, but if I were a betting man, I'd put my money on Dayton. Why? Just a feeling and because I know the pull of "the Millers" is strong. Dayton coach Archie Miller was the first to offer Ryan. I know the Luthers like Archie. Also, the Luthers work out with John Miller, Archie's dad. That certainly helps Archie.
I'd love to see Ryan stay local just because it's nice to have local players on Duquesne and Pitt. I think it adds interest when they have local players. But I'm going to take a flyer and say Ryan ends up a Dayton Flyer.
I called Ryan "baby Dirk" two years ago. Now come on. I'm not saying he's another Dirk Nowitzki but he's like Dirk on the WPIAL level. No, he's not as big as Dirk, but big on the WPIAL level. Can score inside and outside. Big enough to shoot over people. Shoots behind his head a little like Dirk. Ryan just needs to grow his hair.
Stay tuned on the Luthers college choices.
Long wins WPIAL title
Corey Long is the first golfer from South Fayette to win a WPIAL title. Long won the championship today at Diamond Run Golf Course in Ohio Township.
Long, a senior, and Indiana senior Matt Holuta tied for first at 67. They went to a sudden-death playoff that lasted four holes before Long won. On the fourth playoff hole, Holuta had to take a penalty stroke after blading his second shot and hitting into a hazard with high weeds and rocks in front of the green.
Holuta ended up with a 7 on the hole while Long won with a bogey 5. Both had pars on the first three holes of the playoff.
Blystone still ineligible
The PIAA upheld the WPIAL in a student-athlete transfer case, and that means Zach Blystone won't be playing football this year.
Blystone, a senior lineman, transferred from Charleroi to Washington, but was ruled ineligible by both the WPIAL and PIAA. Both organizations say he transferred for athletic intent.
Blystone got a new lawyer, who said new evidence was available in the case. So the WPIAL had to listen once more, but again ruled Blystone ineligible. Blystone appealed his case to the PIAA and the PIAA had another hearing with Blystone today. But the PIAA upheld the WPIAL ruling.
Varsity Xtra
Yours truly and Terry Shields talk about the big games and other subjects on "This Week In High School Sports."