It's game day: Three keys for WVU vs. Maryland (3-0)
BALTIMORE -- It's game day again, friends.
West Virginia (2-1, 0-1 Big 12) does battle with regional rival Maryland (3-0) in a 3:30 kickoff today at M&T Bank Stadium, the home of the Baltimore Ravens. I'll have a few updates throughout the day and game, so stay tuned to the blog, fire away in the comments section and follow on Twitter at both @mountaineersPG and @stephenjnesbitt for more frequent updates through the game. We also have the Facebook page up and running, so please, if you will, add a 'like.'
---
Scouting Report
Matchup: West Virginia (2-1, 0-1 Big 12) vs. Maryland (3-0, 0-0 ACC), 3:30 today, M&T Bank Stadium, Baltimore. The Terps are favored by 4.5.
TV, Radio, Internet: ESPNU, Mountaineer Sports Network, Sirius 117, XM 202.
West Virginia: Mountaineers have used 29 players this season who, prior to 2013, had never appeared in a game for WVU, including 14 first-time starters … Dating back to 1980, WVU holds a 165-12-1 record when scoring 30 or more points in a game.
Maryland: Terps have committed just 2.33 penalties per game … CB Dexter McDougle had two interceptions last week, returning one for a touchdown, but suffered a season-ending shoulder injury.
Hidden stat: Maryland is one of three teams to tally more than 500 yards of total offense in each game of their first three games this season.
[AFTER THE CLICK: THREE KEYS, PREDICTIONS]
---
Three Keys
• Protect the QB, prove the passing attack is for real: WVU redshirt freshman QB Ford Childress' debut couldn't have gone much better last week. He set the WVU freshman passing record with 359 yards and three touchdowns in the Mountaineers' 41-7 victory over Georgia State last weekend. But, well, that was Georgia State. This is a different story. Maryland leads the nation with 14 sacks, led by juggernaut linebackers Marcus Whitfield (5.5 sacks) and Yannik Cudjoe-Virgil (3.5). WVU coach Dana Holgorsen said Childress and the offense struggled against the zero blitz vs. Georgia State, so he expects Maryland to blitz a ton. "Maryland will zero blitz us and pressure us," Holgorsen said. "They might do it every single snap. If they do, we have to handle it." And that's actually not a joke -- they might just do it every play. On all 10 snaps in which Whitfield and Cudjoe-Virgil appeared on the field together last week vs. UCONN, both blitzed from opposite sides. Four resulted in sacks. The idea is to blitz without fear of the QB scrambling. "That's the hope, in a sense," Cudjoe-Virgil said. "When we come on the field, it's essentially just to rush the passer, get fast guys on the field and rush the passer." Is blitzing ever not in the defensive play call? "I mean … rarely," Cudjoe-Virgil said. (The Washington Post has a terrific rundown here.) Childress, for his part, smiled and said, "I like blitzes. It's easy to get a big play out of it. Sometimes I'll have to take a shot, but I don't really mind that." The 6-5, 234-pound QB isn't exactly nimble, though, so if there's pressure on him and a stacked box to prevent the hand-off, it's going to be up to the receivers to make a play -- and quick. So far, few WVU receivers have made good impressions this season.
• Force Maryland to run: If there's been one criticism of the West Virginia defense this season, it's that they haven't fared well against run-heavy, max-protect offenses. While their points-allowed (13.3) and passing yards-allowed (136.7) totals are way down from last year (yes, largely because they haven't faced a normal, look-we-can-pass-too offense yet), the rushing defense has been less than impressive. Oklahoma, which runs a pretty similar offense to Maryland, ran for 316 yards. Well, I'm here to tell you that to slow the Maryland offense, WVU needs to buckle up and force the Terps to run. They have a pair of receivers in Stefon Diggs and Deon Long that would scare the living daylights out of every secondary in the country. If dual-threat QB C.J. Brown is able to find those receivers early and often, it's game over. But if the WVU front can apply pressure and the secondary can limit the big plays on the perimeter, Maryland will be forced to at least try to maintain a respectable running game. RB Brandon Ross and Brown have combined for 522 rushing yards and six rushing touchdown through three games, but for an offense that has scored 500-plus yards in each game (one of three teams in the country to do so), keeping the ball on the ground isn't Option A, B or C in the playbook.
• Maintain composure on the big stage: Saturday is an absolutely awful slate of college football games. Unranked Maryland and West Virginia probably constitutes a top-five game on the day, right? That's silly. Still, this game will be held at a relatively full M&T Bank Stadium, a professional arena, which is something that gets just about anybody fired up. The atmosphere will be decidely pro-Maryland, what with their ticket sales coming in much higher, it being in their state and, oh, the WVU marching band not being allowed to perform. If we're talking intangibles, though, WVU has a seven-game win streak in the series spanning the last decade. Holgorsen and players alike talked this week about how much of a thrill it will be playing at the Ravens' stadium on Saturday, and if they don't get lost in the lights and sea of red, they've got a fine shot at knocking off the unbeaten Terps.
---
Chime In
Taking any and all predictions for the following ...
• Can Childress put on a repeat performance or did he overachieve against a weak opponent last week?
• How many yards will RB Charles Sims get, buoying the pass-happy offense?
• What's the final score?
Have a thought? Type it out below.
---
Game Day Sights and Sounds
• Will be updated throughout the day ...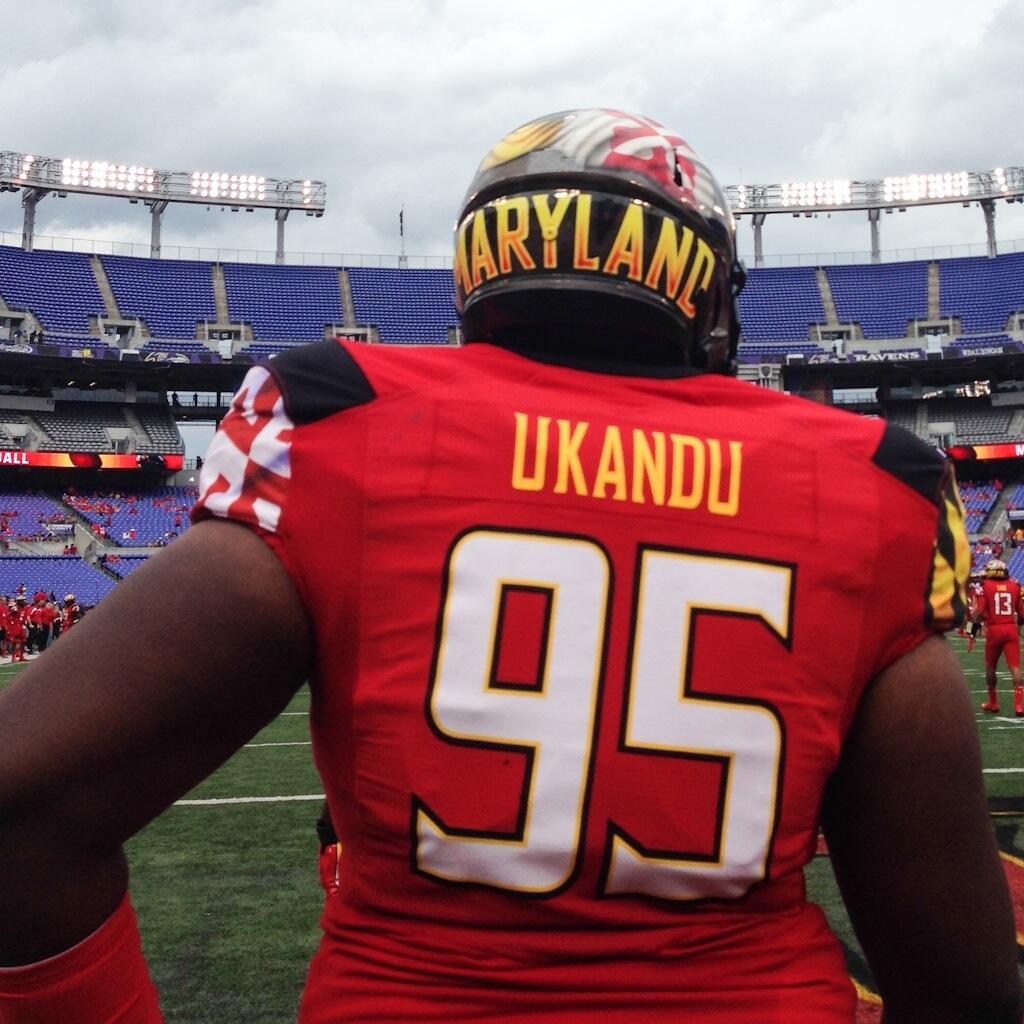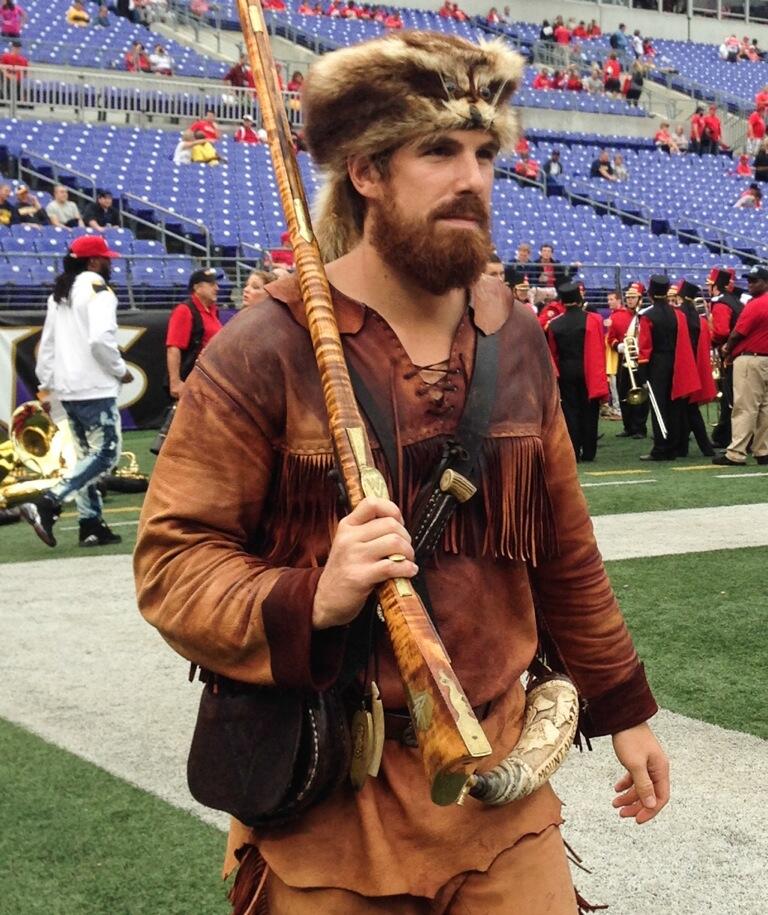 Stephen J. Nesbitt: This email address is being protected from spambots. You need JavaScript enabled to view it. , 412-290-2183 and Twitter @stephenjnesbitt.
More in this category: