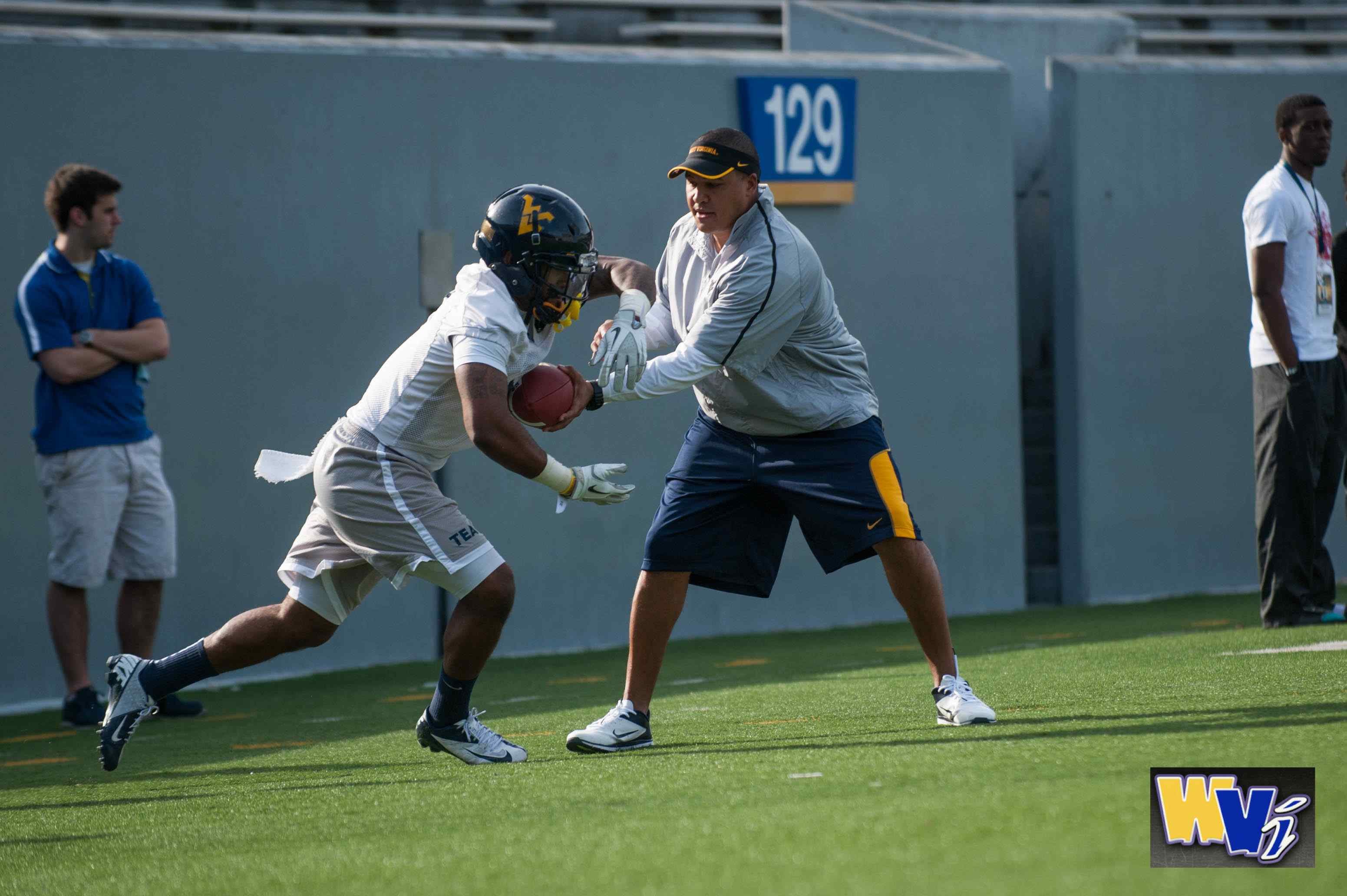 JaJuan Seider had a highly successful debut as West Virginia running backs coach last season. Seider, a former Mountaineer quarterback, returned to Morgantown in March and inherited starting tailback Andrew Buie, junior-college transfer Dreamius Smith and a few other options. In June, he added graduate transfer Charles Sims to the stable of backs.
Buie spent the season back home in Florida, while Sims headlined a three-headed rushing attack alongside Smith and freshman Wendell Smallwood. Sims picked up the heavy bulk of the carries as the season wore on, and he finished with 14 total touchdowns and 1,095 rushing yards, becoming the first West Virginia back since Noel Devine to surpass the 1,000-yard rushing mark.
Now, with Sims off to the NFL, Seider adds Pitt transfer Rushel Shell into the fold — and Buie returns — for spring practice, which begins Sunday.
"Every day is a competition," Seider said. "That's the most important thing. We're always talking about competitive excellence. When your number is called, who's going to make a play? That's the whole mantra of spring: Who's going to make that play?"
At the team's spring football luncheon Friday, Seider shared his thoughts on a number of players and topics, which you'll find segmented below.