Colonials top NEC team in Pomeroy ratings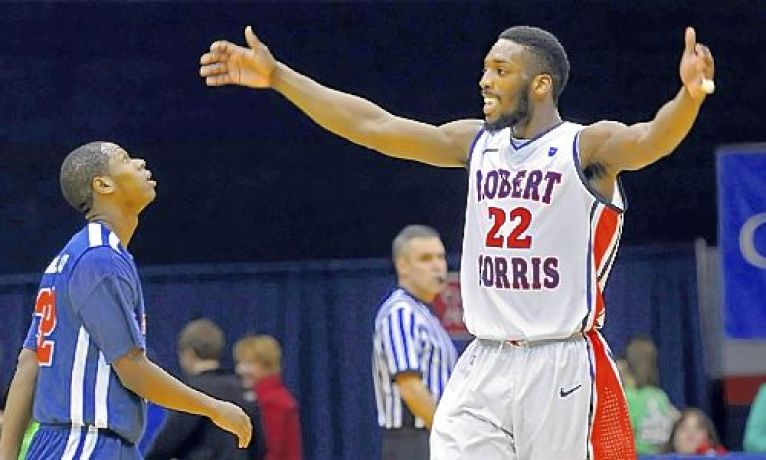 For college basketball nerds like myself, the release of Ken Pomeroy's preseason ratings is a pretty big deal.
As opposed to preseason polls conducted by coaches and the media that are liable to groupthink and other kinds of factors -- shockingly, we're not perfect -- Pomeroy utilizes a formula that determines which teams should be expected to do well this season, largely based on offensive and defensive efficiency numbers from the past two seasons. I was only a journalism major, so I won't attempt to explain it, but you can read more about it from the man himself. That article is from last season and the formula's been tweaked a bit, but it's largely the same.
Anyhow, the ratings were released today and they have Robert Morris as the top team in the NEC, a few spots ahead of Wagner, the conference's preseason favorite. The Colonials check in at No. 167 out of 351 Division I teams. At the end of last season, they finished at No. 144.
For the sake of comparison, here are how the other NEC teams were ranked:
171. Wagner
179. Central Connecticut State
195. Mount St. Mary's
202. Bryant
246. St. Francis (NY)
251. LIU Brooklyn
268. Sacred Heart
311. Saint Francis (Pa.)
347. Fairleigh Dickinson
An interesting sidenote: Quinnipiac, a former NEC member which will be competing in its first season in the MAAC, was No. 125.
Here are Robert Morris' 2013 non-conference opponents and their respective rankings (in the order RMU plays them):
282. Savannah State
197. Lafayette
241. Eastern Michigan
5. Kentucky
205. Texas-Arlington
168. Cleveland State
126. Buffalo
131. Delaware
188. Youngstown State
130. Toledo
173. Duquesne
292. Campbell
144. Oakland
4. Oklahoma State
33. Alabama
Pomeroy's ratings are some of the more accurate ones you'll see in college basketball and they're definitely worth keeping an eye on throughout the season. On the other hand, Kentucky began last season as the preseason No. 1 in the ratings and, well, I think Robert Morris fans know how that turned out.
For anyone that's curious, you can view the full list of ratings here (no subscription needed).
Craig Meyer: This email address is being protected from spambots. You need JavaScript enabled to view it. and Twitter @CraigMeyerPG
More in this category: