Recruiting news: NA's Leftwich picks college
North Allegheny quarterback Mack Leftwich has decided not to wait around to see if major colleges recruit him.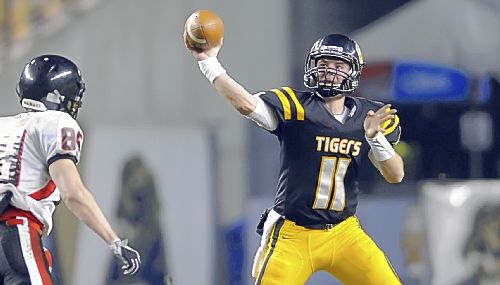 Leftwich confirmed tonight that he has made a verbal commitment to Stephen F. Austin, an NCAA Division I-AA program in Texas.
Leftwich has been highly successful in two years as North Allegheny's starting quarterback. This year, he is the second-leading passer in the WPIAL with 1,180 yards. He has completed 51 of 78 passes and has 15 touchdown passes.
Despite his success and lofty statistics, and despite having a good arm, major colleges have not recruited Leftwich. The knock against him is his size. He is 5 feet 11, 190 pounds.
A few Mid-American Conference schools had showed interest in Leftwich, but no scholarship offers came his way.
More in this category: