Jeter tells family first: It's Vanderbilt
Beaver Falls basketball standout Sheldon Jeter didn't hold a news conference. He held a family conference.
Jeter gathered members of his extended family together at his home in Beaver Falls tonight and announced to them his college decision. Then a short while later, Jeter let everyone else know by announcing his college choice on Twitter.
He will play next season at Vanderbilt.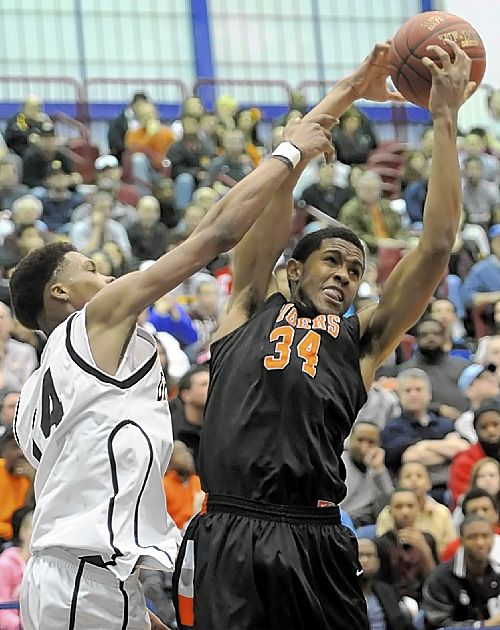 Jeter's decision to pick Vanderbilt might come as a surprise to some because the Commodores didn't get into the recruiting game with Jeter until after the season. Jeter said the Commodores wanted to recruit him earlier, but had to wait until Jeter got his grades up.
"I like their playing style, the coaches, the players. I just thought I would fit good into that system," Jeter said.
Jeter (pictured, No. 34) didn't visit Vanderbilt until a few weeks ago and the Commodores then came on strong. He made his official visit to Penn State last week and also made previous visits to South Carolina and Wisconsin.
When asked what the prospects look for playing at Vanderbilt, Jeter simply said, "promising."
Jeter, a 6-foot-7 senior, was recruited to play small forward. He was the Post-Gazette Player of the Year after leading the Tigers to the WPIAL Class AA championship this past season, and a spot in the PIAA Class AA title game.
"I think the toughest part about this was probably having to tell all the other coaches I'm sorry," Jeter said.
More in this category:

Join the conversation: