With 42 days left before high school football season ...
Today, I bring you something else you should love about the local high school football scene: South Stadium Cupples Stadium.
This place is a true gem; a field within the city limits, where you can see the city skyline from the top of the bleachers and, perhaps the best thing about the place is the ability to walk to a restaurant and grab something to eat before or after a game.
Now, I know parking down there is terrible and sometimes you have to fit into a spot like this: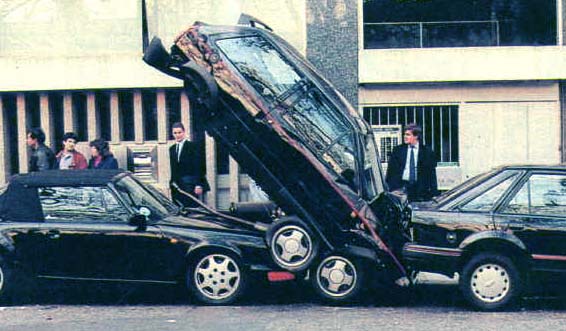 But parking aside, the place is centrally located, it is easy for just about everyone to get to and it has always been my contention that the WPIAL (even though it is not a WPIAL venue) and PIAA should use it to play more playoff games.
Who knows, it is just a thought.