About This Big 12 Stuff and Some Notes
The rumors are again swirling about Pitt being on the list of desired schools but the web-site Orangebloods.com (a Rivals site) has taken them a step further and said sources are telling them that Pitt is now at the top of their wish list.
I don't doubt that Pitt is at the top of the Big 12's wish list - just like I don't doubt that Notre Dame is at the top of the Big East's wish list, but that doesn't mean either is ever going to happen.
It takes two to tango and from everything I can gather from the people in Oakland, this isn't a move that they would seriously consider, at least not at this point in time.
And really, it doesn't make a lot of sense for Pitt for these reasons:
1.) Pitt athletic director Steve Pederson has said on the record that the school would prefer to stay in the Big East and make it work and he believes it can work. He thinks there needs to be some changes and some schools added but he believes that it can happen and he's committed to trying to make it happen.
2.) The one thing that Pederson said the school absolutely needs is stability and if the Big East can't provide it, the school will find it elsewhere. But as unstable as the Big East is, or at least seems to be (meaning, the annual "this school is leaving for greener grass" stories always have some legs because the football conference is not on solid footing) - it is still more stable or at least as stable as the Big 12 is. That's why Texas A&M has already apparently jumped ship and Oklahoma and Oklahoma State are thinking about doing the same. You simply can't have a league where one team - Texas - plays by a different set of rules than everyone else and expect it to last. As long as the Longhorn Network exists, the Big 12 will be on shaky ground - so why would Pitt want to go there?
3.) That being said, as I've reported before - Pederson and Pitt and for that matter, Oliver Luck and West Virginia, no longer have full faith that Big East commissioner John Marinatto is moving fast enough, is being agressive and proactive enough and is willing to make tough choices about certain schools in the conference that don't play football. So a year ago, I would have told you there is no way Pitt will ever leave the Big East for any other destination except the Big Ten, now I'd say that isn't the case. Pitt can certainly be had if a conference makes the right offer, I just don't think that conference is the Big 12 for the reasons I outlined before. But if the ACC or SEC or Big Ten comes calling, that's when the people in Providence need to get really nervous. And I'll say this - one of the worst things this conference continually does is react to things as opposed to be proactive to avoid things. There is no way the conference powers should ever allow Pitt or West Virginia to have wandering eyes and that means they need to put together a real plan to strengthen the football conference now, as opposed to waiting to see what happens.
4.) The worst thing the Big East could do is sit still or wait until some of the other pieces are in place in other conferences to then try and react. Marinatto has talked at length about how the conference is in a position of strength with regards to the television networks - but that's a pipe dream unless the conference can redefine itself before negotiations. Pitt wants to stay in the Big East, but the conference is also running the risk of losing perhaps its most loyal member if it doesn't begin to actively pursue some solutions to the issue that confronts the conference.
5) I'll state it again - I don't believe the Big 12 is an attractive option for Pitt and nothing I've heard from anyone over in Oakland leads me to believe anything different. But Pitt will have options, particularly if the musical chairs start again and for the first time since I can remember, the school is open to pursuing alternatives to the Big East if it should come to that.
** Todd Graham announced today the team's captains - they are Mike Shanahan, Tino Sunseri, Chris Jacobson, Myles Caragein, Jarred "Purple Rain" Holley, Antwuan Reed and Andrew Taglianetti. Graham said the captains were voted on by members of his staff, some of the support staff and "about 75 percent of the players". He said the players who voted were guys who have proven they deserve the right to vote for the players who get to become team leaders. It is an interesting way to name captains but that group is full of solid citizens, so they got it right. Interestingly, he said if it was voted on in the spring, Sunseri likely would not have been a captain but he has in the past six months made this his team.
*** One other little thing to watch - Monday on Graham's radio show he talked about defensive tackle Khaynin Mosley-Smith becoming the Panthers version of William "the refrigerator" Perry and play some fullback. It is not a formation that will be used a lot, if ever, but in certain power situations and goal line situations, we might just see big ole KK out there plowing a path for the tailbacks - or maybe even running the ball himself. I think it would be a lot of fun to watch a linebacker or defensive back shoot the gap only to find Mosley-Smith coming at him like a freight train....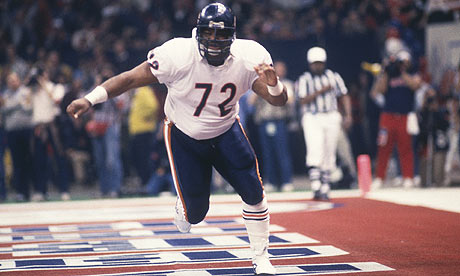 Remember Me?
** We will have our first live Pitt chat tomorrow at noon. We will have a Pitt chat every Thursday from noon to 1 at the Post-Gazette web-site. Join us and start firing those questions my way and let's have a good time talking Pitt football each week.
**  For those of you looking for something to do Friday....
Pitt Football Kickoff Luncheon
Date:  Friday, September 2
Location: Westin, Convention Center
Time:  11:30 am Registration, NOON Luncheon & Program
Price: $40 per person or $400 per table (table seats 10)
Reservations: 412-648-8889
More in this category: