Penguins recall McDonald - 01-31-12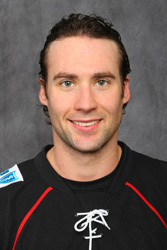 The Penguins have recalled forward Colin McDonald from Wilkes-Barre/Scranton of the AHL.
He has appeared in two NHL games this season and failed to score a point.
In 41 AHL games, he is Wilkes-Barre/Scranton's leading scorer with 38 points (12goals, 26 assists). He participated in the AHL's all-star game in Atlantic City, N.J. last night.
McDonald, 27, was a free agent signing this past summer.
More in this category: