Moore stays with Toronto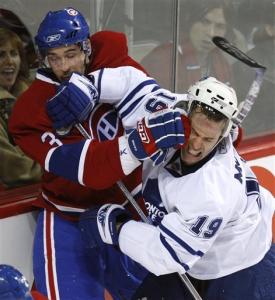 The out-of-control rumors of another former Penguin's triumphant return to Pittsburgh will have to rest for one more year at least. Dominic Moore has re-signed with the Maple Leafs.
EN Says: Moore's a solid third- or fourth-line center. He can takes some faceoffs. He's not going to make or break the Maple Leafs, but he won't hurt them on the ice either.
(Photo: The Canadian Press)