Anthony Smith, practice hero

Hines Ward has elected to take the high road -- at least publicly -- regarding the mauling he received at the hands of Anthony Smith yesterday afternoon during practice.

Since we aren't constrained by team politics, we'll gladly take Mr. Smith to task for being a PRACTICE HERO. A practice hero, you see, is the type of guy who goes all out in practice, takes shots at teammates and makes teammates look bad -- but somehow never brings this level of tenacity or competence to a game situation.

While I have not played football at the professional level, I did play long enough (albeit badly) on the high school and college level to know that there are few people on a team loathed as much as a practice hero. 

What Anthony Smith did yesterday -- trying to take off the head of one of the most elite players in Steelers history during a routine drill -- is clearly overcompensation for the fact that in two professional seasons of football he has shown no ability to even marginally grasp the notion of pass coverage, and to run his mouth during the week of huge games, only to be dissected like a biology class frog by the best passing tandem in the NFL.

And while I can't speak for the rest of his Steeler teammates, I can't imagine after yesterday's transgression against the unquestioned leader of this team -- on top of his Patriots' week antics from a year ago -- he is gaining any friends among his peers. Much less respect.

And I truly doubt that Anthony is impressing Coach Tomlin either as Tomlin seems like the type of guy that can spot a phony a mile away.
So, Anthony Smith, you hereby are awarded the White Goodman achievement trophy for overcompensating agression, for your practice hero antics yesterday. -- Dan Gigler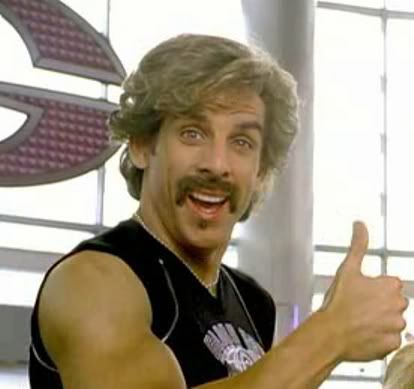 "Way to go, AS!"