Cleveland wants The Jaw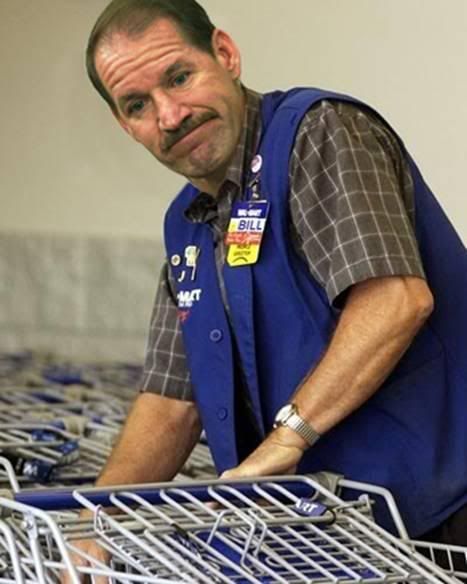 Does this man need a coaching job that badly?
Bill Cowher, Bill Cowher, you're wanted in Asile 4-10. . . the AFC North spill-ridden floor also known as Cleveland.
Desperate Browns fans already launched an online campaign to woo The Jaw back to what they consider his second home. Stop snickering.
Take a gander at this Unleash the Cowher Power site, no www. required -- that's how serious these Browns backers are. Their "Join the Movement" T-shirts, bearing a cute caricature of the former Steelers coach, are moderately priced for holiday shopping. Shucks, you could order a 5XL for $16.99. C'mon, stop that snickering. Dawg Pound founder John Thompson supposedly lost so much weight, he's probably down to a XXL by now. Or wait, is 5XL the year the Browns might finally get to the Super Bowl?
Ya gotta love this prose: "Bill Cowher has been a marked man in Cleveland for over two decades. . . He played for the Browns, coached the Browns, and was passed over BY the Browns for our head coaching spot (stupid Belichick). He went to Pittsburgh as his second choice." Exsqueeze me? Given a choice, he would've preferred to replace McDonald's own Marty Schottenheimer over legendary Chuck Noll? You guys drinking that flammable Cuyahoga River water?
Hold on, there's more: "Now retired, 'The Chin' is enjoying learning piano and relaxing down in North Carolina. We can all appreciate this blissful walk into the sunset. However, Cowher has said on several occasions that he still has a strong itch to coach again. His youngest daughter will be leaving for college next fall and he will have an empty nest.  Restlessness will set in. If you don't think the headstrong, psychopathic, adrenalin-filled man's man is dreaming about coming back, then you my friend are crazy." Come to think of it, someone should put a Pittsburgh patent on The Jaw and make Cleveland refer to him as The Chin. Or Psychopathic, which is a lovely description for any human not institutionalized.
By the way, that last daughter, Lindsay, committed to play hoops at Wofford in Spartanburg, S.C., which means if dad wanted to work nearby, he'd have to coach. . . begin rumors here. . . the Carolina Panthers? Clemson? Converse College? (No, not the sneakers.) Back to reality, insiders expect him to sit out another year at least, enjoying his CBS studio duties, tinkling on the ivories and awaiting the day when there comes available an attractive job paying, oh, $7 million-plus annually.
For now, Brownies, dream on.