I wish I knew how to quit you
The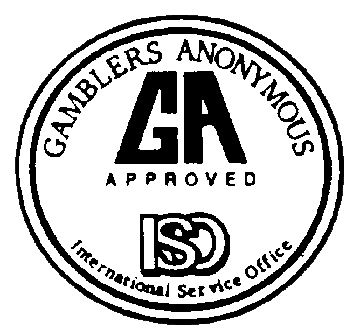 PG's Gary Rotstein takes a look at how Pennsylvania's counties are spending the state money that has been earmarked for treating gambling addiction (and for preventing that addiction in the first place). What he found: Counties are spending money on counselors, senior citizen awareness, and even early intervention -- telling teens that blowing all of their college tuition money on Texas Hold 'Em isn't a terribly wise investment.
But which approaches work best? We don't really know that yet:
"Education and awareness programs are germinating in the wake of findings in many counties that neither their populations nor the agencies charged with addressing their addiction issues know much about compulsive gambling or how to deal with it. Drug and alcohol problems have traditionally received far more attention and funding. 'How even to have a conversation about problem gambling was new to us,' said Erica Usher, prevention supervisor for the Fayette County Drug and Alcohol Commission. 'We need to educate people in general as to what gambling is. ... There are some people that have a problem but don't necessarily know where to go for help.'"
Upping the ante
Can Michigan support 22 new Indian casinos? Probably not:
"Private investors and Indian tribes are proposing 22 new casinos across lower Michigan, and metro Detroit is clearly among the targets of the gambling gold rush. Hopefuls are wagering -- against long odds -- on plans that could make them millions of dollars while also nearly doubling the number of casinos in the state. Six organizations want in on the game -- two investor groups separately seeking state constitutional amendments and four tribes trying to expand off-reservation gambling." (Detroit Free Press)
... Nothing ever seems to get done in an election year:
"It's only March, but prospects for federal legalization of Internet poker this year have faded quicker than hopes of drawing an ace on the river card. When Congress failed to attach online gaming legislation to the payroll tax cut extension in early February, many proponents mucked their hands." (Las Vegas Review-Journal)
Proponents say legalizing online card gaming, then regulating it and taxing it, would be a massive revenue generator.
... Atlantic City is upping the ante with "Revel," its first new casino in nearly a decade. Developers and city fathers are keen to see how the new property will do, given the downturn in Atlantic City's fortunes over the last two years, thanks to the recession and increased competition from Pennsylvania and other states:
"Atlantic City's Revel megaresort will begin booking rooms at noon today as the casino readies to open its doors April 2. The $2.4 billion casino and resort will make 500 rooms available to book for April 2, the start of an eight-week preview building up to a formal grand opening Memorial Day weekend, Revel spokeswoman Maureen Siman said. Revel will phase in several hundred more rooms a week after that, she said." (Press of Atlantic City) 
Dispatches from the border
Ohio is still putting the finishing touches on its four stand-alone casinos, but the state's racetracks could be right behind them:
"The pending sale of Lebanon Raceway to new owners who plan to install 2,500 video slot machines is the latest sign that gambling will expand at Ohio tracks. Large gambling companies have swooped into the state hoping to cash in on an anticipated boom in 'racinos' – racetracks with slot parlors – since they were authorized in 2009. Still, only one of Ohio's seven racetracks, Scioto Downs in Columbus, is being expanded for slot play now. The others haven't even applied with the state Lottery Commission for a license." (Cincinnati.com)
... The state on Ohio's southern border, Kentucky, won't get to vote on expanded gambling referendum this year "after the Kentucky Senate killed the expanded gambling amendment." (Cincinnati.com)
... the first of many hundreds of slot machines arrived in Downtown Cleveland last Thursday (AP). The Ohio Casino Control Commission, meanwhile, has announced that Cleveland's Horseshoe Casino Cleveland can open as soon as the week of May 14. (Photo, at left: Scripps Media)
... Wheeling's mayor says table games have been good for his neck of West Virginia: "We've not seen any increase in illicit drugs, prostitution, illegal gambling or crime in our community because of Wheeling Island Racing, and that's just all factual information, that's not my opinion."
Odds and ends
"Michael Tamburelli, with more than 30 years of experience in the casino industry, has been named to lead the five-year-old casino and thoroughbred horse-racing track" in Erie, Presque Isle Downs & Casino ... The Isle of Capri, one-time front-runner to build a casino and new hockey arena in Pittsburgh's Uptown / Lower Hill District area, has sold one of its flagship properties, it Biloxi, Miss., hotel casino, to Golden Nugget Biloxi Inc. for $45 million ... Will Rhode Island's voters approve casinos in the nation's teensiest state? ...
The New England Patriots may soon have a new neighbor -- Steve Wynn: 
"Las Vegas casino owner Steve Wynn unveiled details Friday of a proposed Massachusetts resort casino he hopes to develop near the home of the New England Patriots. Wynn mailed a brochure and 20-minute DVD to thousands of Foxborough households explaining the proposal, which has met resistance from many residents who are worried that it will add to traffic congestion and crime in the town about 25 miles south of Boston. An artist's rendering depicts a sprawling, six-story building that resembles a rustic lodge, rather than a high-rise Las Vegas-style casino. It would be built on vacant land across from Gillette Stadium that would be leased from Patriots owner Robert Kraft." (AP)