Blackjack, baby!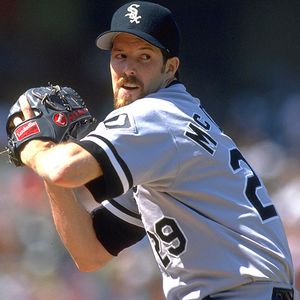 A colleague and I were discussing this the other day -- it took literally two decades for any type of casino gambling to be legalized in Pennsylvania. From the early 1980s' discussions about slots, to the mid-1990s' flirtations with riverboat gambling, through the 2000s, when casinos were finally approved -- you might not have agreed with the final decision, but you can't deny that the subject was debated, off and on, fairly thoroughly, for years and years. There's methodical, and then there's plodding.
We all knew that the slots legalization was the camel's nose in the tent -- the rest of the camel, table games, was going to get in eventually. But that it happened (tentatively -- there is no budget yet) so quickly, and with such little debate or dissent or fanfare, is remarkable. In Pennsylvania, where we have a Prohibition relic selling booze and 500 school districts and hundreds of sewer authorities, this is some accomplishment. 
Philly.com has some details:
"Typically, a casino will have 50 to 100 table games. Tables would mean about a 10 percent to 15 percent increase in customers, because table-game players spend more than slot players, according to industry experts. For operators, table games are less profitable than slot machines because they require, on average, six to eight card dealers, croupiers, and other employees to run. In contrast, slots require little overhead. But to the state, that's a selling point for table games: They generate jobs. That helps explain why the tax rates would be different. In Pennsylvania, the tax on slots revenue is 55 percent. On table games, lawmakers are haggling over whether it should be 12 percent or 21 percent. Table operations, too, are important for bringing more traffic and customers to casinos. The table-game crowd tends to be younger and more predominantly male than the slot-machine market."
... Table games will be a Band-Aid for this year's budget problems, but little more than that, says YDR:
"If other states are any indication, the novelty factor will fade. At some point, neighboring states Maryland and Ohio will likely up the ante by passing their own table-game laws. Just like gamblers in eastern Pennsylvania might have traded a night in Atlantic City for Bethlehem last year, some people would stop making the trip here."
... Yes, it might be a short-term novelty, but that doesn't mean Atlantic City is thrilled about it:
While table games are a potential boon for Pennsylvania, the prospect of the state's slot parlors becoming full-fledged casinos is more bad news for Atlantic City in what has been a dismal year for the resort's gambling industry.

Competitors already are smelling blood.

"This makes us full gaming houses," George Toth, chief executive officer of the Mount Airy Casino Resort, said. "We can compete with Atlantic City on equal footing. This is what we've been waiting for."
... Table games will come (if they come) not a moment too soon for Rivers casino, which is already missing revenue expectations:
Less than two months after it opened, the Rivers Casino has become a riskier bet for one prominent New York credit rating agency. Standard & Poor's downgraded the credit rating for casino affiliate Holdings Gaming Borrower one notch yesterday, from B to B-minus, citing concerns about the Rivers' "weak operating performance" and its ability to meet debt service payments if there's no change in fortunes.

At the same time, the agency put Holdings Gaming on its CreditWatch, with negative implications, meaning there's about a 50 percent chance the rating could be dropped again. The moves come as the North Shore casino, which opened with great fanfare Aug. 9, fails to produce revenues anywhere close to its own estimates or even those of the rating agency.

For the week of Sept. 14-20, the casino suffered its worst seven-day stretch since its opening, generating $3.6 million in gross terminal revenue on $45.1 million in wagers, ranking it seventh among the nine slots venues in the state. It continued a slide that began after a big opening week.
So is it the recession, which has bitten casinos from Vegas to Atlantic City? Or is it something worse? It's not just that the casino is below expectations -- it's also performing well below its in-state peers. Maybe Station Square was a better location all along. If the numbers stay this bad, "the casino may not produce enough revenue to meet its debt service obligations once it has exhausted interest reserve accounts set up to provide a cushion." How could the projections have been so far off?
... Chris Briem ponders the meaning of it all:
"People get up in arms over a pay raise for some legislators, yet this all goes without the least bit of consternation. I don't get it. The No Dice folks must be having a conniption. ... Speaking of funny numbers: I heard the casino's community guy George Matta on TV say the casino has 90 full time police officers and that it was more than some local municipalities. Well, looking at the list I compiled last month of local police officers by municipality it turns out that the casino has more police officers than ALL police departments in the county other than the City of Pittsburgh and Allegheny County itself. Go figure."
Dispatches from the border
Rivers casino employs 1,000 people, so in one sense, it clearly is a creator of jobs. But are those net jobs? Or is just pulling a cocktail waitress away from Applebees and into the North Side?:
"An economic study commissioned by Ohio's bar owners says a casino proposal is a zero-sum game that will simply replace established jobs. The Hiram College Public Policy Research Group released a study Tuesday questioning the jobs promised by the casino plan, and proposed tax rates and license fees. The Ohio Jobs and Growth Committee is promoting the ballot proposal to put casinos in Cleveland, Columbus, Cincinnati and Toledo. It has said the plan will create 34,000 jobs. But the Hiram College study says the casinos would largely be frequented by locals and take business from surrounding interests such as bars. The study also says the number of jobs promised per casino is significantly more than the number employed at casinos in surrounding states."
... Ohioans, start your engines.
Odd and ends
Can Atlantic City survive? ... Atlantic City, Redux: the casinos will again take up the smoking ban ... Atlantic City, Redux Redux:15,000 AC casino workers have agreed to a new labor deal, averting a casino shut-down ... Don't expect a gambling bill to be produced by the Bay State this calendar year ... Again with the casino protests in Philadelphia ... This time, Ohioans might actually approve casino gambling, if this poll is any indication ... Don Barden might move (and shutter) his Gary, Ind., gambling "empire"  ... Probably because the tax rate is killing him.
Join the conversation: