Paul Zeise's Beer & Bowl Games Extravaganza!
We'll have our bowl game predictions later, but to kick off this bowl season, I've decided to rank the games, Best to worst using a beer scale – as in "this is how many beers you'll need to endure this God awful game ..." That being said, I didn't rank the Sun Bowl because I have to cover it and should remain neutral, or at least keep my feelings about it neutral.

So here we go ...

No Beers necessary, these games will be utterly enjoyable on their own merit ...
Rose Bowl: Southern Cal (11-1) vs. Penn State (11-1): Two storied programs, two excellent teams, mid-day on January 1st, just about the time your appetite returns and your hangover goes away … who could ask for anything more?
BCS National Championship: Florida (12-1) vs. Oklahoma (12-1): Sure you'll have to hold your nose to watch this as the ego and arrogance of both coaches are enough to make you want to vomit and there is nothing more ridiculous than the 24/7 lovefest that goes on for Tim Tebow, but c'mon, admit it, this one will be a lot of fun too watch and should come down to the end.
 Holiday Bowl: Oklahoma State (9-3) vs. Oregon (9-3): Always one of the best games on the slate, this year's version of the Holiday bowl should not disappoint. Both of these teams are exciting, are loaded with skill position players and have offensive coaches and philosophies which are based in taking risks, being innovative and trying to outscore opponents. It will be a great game to watch, perhaps the best of the non-BCS games.
Meineke Bowl: North Carolina (8-4) vs. West Virginia (8-4): Aside from the fact that Charlotte is cold at this time of year and there isn't much to do and this game takes place in a time slot that nobody will actually see it other than those who desperately go looking for it – this should be a pretty interesting game. The Mountaineers are much better than their record and the Tar Heels probably are as well. Either way it is clear that these two programs are headed in opposite directions as North Carolina under Butch Davis is starting to get rolling and the Mountaineers under Bill Stewart and soon-to-be minus Pat White appear to be rolling towards college football's purgatory, a place where mediocre programs go and hang out for years before they finally either fall into the flames or rise again …
Poinsettia Bowl: Boise State (12-0) vs. TCU (10-2): This game should be very, very interesting and one of the best games on the slate. TCU's defense will be challenged by Boise's offense. It will be enjoyable game – that is right up until the point that we have to endure that corny footage of that running back from Boise proposing to his cheerleader girlfriend a few years ago when Boise beat Oklahoma for the 234,456,754th time – and given the state of televised sports these days, that will likely be shown that many times before the end of the first half …

Three beers, at least, maybe four for these games as a good buzz could make them far more interesting than they actually are …

Capital One Bowl: Georgia (9-3) vs. Michigan State (9-3): This game will put two of the best running backs in the country on the same field and will be a good old fashioned, physical contest. Or so we're told. This game will likely be a blowout, why? Because both teams got blown out every time they played a halfway decent team …
Outback Bowl: Iowa (8-4) vs. South Carolina (7-5): It wasn't that long ago that these two teams had the hottest names in coaching leading them. But Kirk Ferentz's version of 1930's football stopped producing results and Steve Spurriers Fun-n-Gun hasn't been quite as fun without the athletes he had at Florida to run it. Still, an interesting clash of styles, though we're not sure watching Shonn Greene run 47 times will be a ratings winner, either …
Cotton Bowl: Texas Tech (11-1) vs. Mississippi (8-4): Watching Texas Tech throw the ball all over the yard is always kind of fun, but at some point, it sort of gives you a headache, in the same way playing too many hours of Tecmo Super Bowl used to …
Sugar Bowl: Utah (12-0) vs. Alabama (12-1): Close your eyes and think about this for a minute – didn't we see this game last year? A big physical SEC team steam rolls a smaller, less physical, undefeated non-BCS program and pushes them up and down the turf in the SuperDome? Do we really need a repeat of this to prove that when push comes to shove, the difference between real football and Mountain West football is that those fat guys in the middle of everything are more than just conversation pieces which get in the way of scoring 1,000 points a night?
Gator Bowl: Nebraska (8-4) vs. Clemson (7-5): You know in 1982 (at the end of the 1981 season) this would have probably been an exciting game as both teams were contenders for the national title back then … actually, scratch that thought. That Orange Bowl, a 22-15 win by Clemson over Nebraska, was not very interesting either. But my goodness, the Tigers this year were one of the most underachieving dogs on the planet and the Cornhuskers didn't prove much this year, other than the fact that you can still get to eight wins without any of them being meaningful.
Chick-fil-A Bowl: LSU (7-5) vs. Georgia Tech (9-3): Didn't this one used to be the Peach Bowl? How did it go from fruit to poultry and what exactly has LSU done to merit even this good of a bowl? This could be a good game matching LSU's athletes against Georgia Tech's athletes, but what will really make it fun is watching Paul Johnson coach circles around Miles the way he did Mark Richt in the Yellow Jackets win over Georgia.

Six beers, and a shot of Jager … You won't need to be obliterated to endure these ones, but it probably wouldn't hurt as they will likely be awful games …
Fiesta Bowl: Texas (11-1) vs. Ohio State (10-2): I know, I know, Ohio State deserves to be here because, well they are Ohio State and, well, they are, um, Ohio State? This game has stinker written all over it for two reasons – the Longhorns might not be interested in playing this game given the fact that they think the national title game was stolen from them and because Ohio State's offense is awful. Oh, but that doesn't matter because I'm sure we'll get four hours of hearing about how incredible Ohio State quarterback Terrelle Pryor is and we'll all be amazed at how spectacularly he goes about completing 9 of 22 passes for 131 yards and an interception and adds another 34 yards rushing on nine carries…..
Orange Bowl: Cincinnati (11-2) vs. Virginia Tech (9-4): Ah yes, a recipe for high ratings in a BCS bowl – take the four-loss champion of a God awful conference, one that prides itself on winning games with the worst offenses imaginable and put it against a team with no real history, a small fan base and hailing from a part of the country where college football is a distant third to the large state university located a few hours away and one of the worst franchises in the NFL … Yes, this one should be exciting, right down to the point where Virginia Tech blocks a field goal to preserve its 2-0 win or something like that …
Insight Bowl: Kansas (7-5) vs. Minnesota (7-5): Kansas will score and score and score and Minnesota will give up points and give up points and give up points. We're not sure that makes for a close game, but it should at least be fun to watch the scoreboard operator scrambling …
Alamo Bowl: Northwestern (9-3) vs. Missouri (9-4): The worst part of this game will be the number of not-so-clever writers and headline writers who will use some version of "remember the Alamo" leading up to and in describing the events of this game. Unfortunately for the organizers of this event, we'd like to forget most of these Alamo bowl games, though this one could be more interesting than most have been …
Emerald Bowl: California (8-4) vs. Miami (7-5): Remember when the U was the team everyone loved to hate? I mean, I'm all for clean programs and good guys and whatnot, but my goodness, I think it is time for Miami coach Randy Shannon to reach out to Luther Campbell and see if he can start purchasing gangsters and thugs, like the good old days, because those Miami teams were at least fun too watch and every so often they'd pull a routine like the camouflage outfits leading up to the Fiesta Bowl with Penn State. This Miami team is pretty awful, but hey, at least they have nice guys now, right?
Las Vegas Bowl: BYU (10-2) vs. Arizona (7-5): It is often said of BYU's fan base, a very conservative bunch, that they Cougars fans will travel to bowl games with a $20 bill and a T-shirt and won't change either (in other words they don't buy hotel rooms and they don't frequent the local establishments) … which begs the question – why in the world would organizers of this bowl want BYU? I mean, you have a very religious fan base headed to a city famous for its sins!!! The game itself could be halfway interesting but it would be much more fun to walk around town and see the frowns on the faces of casino owners as the large crowds of fans clad in blue and white just walk on by …
Armed Forces Bowl: Houston (7-5) vs. Air Force (8-4):  The beauty of this game is that both defenses stink, so while nobody outside of, well, nobody, really cares about this game – it will at least be somewhat entertaining.

Eight beers and two shots are likely necessary, though these games could be mildly entertaining in the same way drunk cow tipping is far more fun than trying to do it sober … Not that we'd know …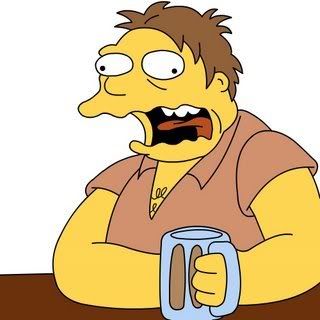 Champs Sports Bowl: Florida State (8-4) vs. Wisconsin (7-5): This game clearly makes the all-airport team of bowl games. Both teams have big names, both have recent winning traditions and both have won a lot of big games so on paper it looks like a great matchup. Of course, once they put on the uniforms and actually take the field you'll realize both once-proud programs now fit into the category of C-N-P, as in Can Not Play or more to the point "they look good walking through the airport but have no game"
 St. Petersburg (Fla.) Bowl: South Florida (7-5) vs. Memphis (6-6): South Florida is always fun to watch because you know you'll get loads of athleticism and lots of big plays from the Bulls – as well as some of the most mind boggling and mind numbing idiotic plays you'll ever see in a football game at any level. If this team could stay out of its own way it would be dangerous. And hopefully Memphis has worked on its free throws since choking away a national title last year because at the rate the Bulls get penalties, there is no doubt the Tigers will have plenty of chances at free points …
PapaJohns.com Bowl: Rutgers (7-5) vs. North Carolina State (6-6): The two "hottest teams" around -- they've won a combined ten in a row. Um, excuse me, but these two teams are a combined 11-11 against I-A competition and frankly both teams define mediocrity and also are exhibit A of college football's silly practice of placing an inordinate amount of emphasis on the last few weeks while discounting the first few weeks of the season. As Bill Parcells says "you are what your record says you are" and in both cases, the record defines "m-e-d-i-o-c-r-i-t-y"
GMAC Bowl: Tulsa (10-3) vs. Ball State (12-1): Well the beauty of this game is that one of these two championship game losers (both teams lost in their conference championship game) will at least be declared the champion of something …
Texas Bowl: Rice (9-3) vs. Western Michigan (9-3): Rice is located in Houston so this will be a very large home field advantage for the Owls. That is, of course, assuming the fans care enough to attend this game given how uninteresting this opponent is. I understand wanting good matchups – but who thinks sending a MAC school this far south will be good for ticket sales?

At least ten beers – with the last five being a "depth charge" involving something stronger than Jack Daniels ... These games are absolute stink bombs ...
Hawaii Bowl: Hawaii (7-6) vs. Notre Dame (6-6): Let's count the reasons to watch this game? 1.) It is on Christmas night and you've already watched that stupid Christmas movie about the kid with the goofy glasses getting his eye shot with a bee bee gun too many times? 2) Those Hawaii players do that interesting tribal dance at the start of it? 3) Watching Notre Dame lose to yet another inferior program is always fun? Actually, in retrospect, that movie about the 'you'll-shoot-yer-eye-out' kid is looking better and better considering this as an alternative .
Liberty Bowl: Kentucky (6-6) vs. East Carolina (9-4): Kentucky was an amazing team down the stretch, clearly a team deserving a bowl bid. All the Wildcats did was lose six of their last eight, finish 2-6 in the SEC and get smoked by 58 to Florida. Sounds like a postseason team to me. Meanwhile the Pirates began the season by upsetting everyone they played and were 3-0 and headed to big things – then they woke up and remembered who they were and proceeded to lose three in a row.
International Bowl: Connecticut (7-5) vs. Buffalo (8-5): Last year this game had Rutgers against Ball State. This year the Huskies and Bulls will tangle. Of course, those kinds of matchups makes us wonder – how long will it be before the International Bowl kindly asks the NCAA to keep the sport of football within America's borders …
Humanitarian Bowl: Nevada (7-5) vs. Maryland (7-5): The Humanitarian thing would be to not put Maryland in a bowl in Boise against a team like Nevada. And at what point will the ACC admit that, if given a choice of sending a team to this bowl or no bowl at all, the best choice is to have no bowl at all. I mean, the pay out for this thing won't even cover the cost of getting Ralph Friedgen's luggage from D.C. to Boise …
Motor City Bowl: Florida Atlantic (6-6) vs. Central Michigan (8-4): Imagine how lucky the organizers of this game must feel? I mean, not only do they get a directional school, they get a school named after an ocean!!! Heck, all they'd need here is Michael Bolton to sing "one shining moment" and Dick Vitale waxing poetic about the "little guys" in college athletics and it'd become the NCAA Tournament … And I'm sure the players of Florida Atlantic will gleefully leave their climate to spend four or five days in Detroit, where is will be like 10 degrees below zero – and that's when the sun is out!!!
Music City Bowl: Vanderbilt (6-6) vs. Boston College (9-4): The organizers of this event should send letters of thanks to Kentucky for being such a terrible team. Why? Because Vanderbilt's "huge" win over Kentucky down the stretch – in the midst of the Commodores losing six of their last seven – is the only thing that stood between Vanderbilt in a bowl and Vanderbilt staying home. And given that Vanderbilt is in Nashville, there is at least some chance that more than 15 fans will show up for this one as Boston College against any other random 6-6 team in a random city would clearly be an utter failure at the box office given the Eagles fans history of traveling to games not played in South Bend, Indiana.

Um, there isn't enough alcohol to be safely consumed to save this junk ... If you are going to try and watch them, get the hospital stomach pumper on your speed dial, you will likely need them …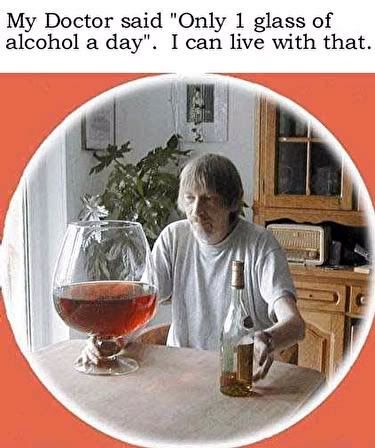 New Orleans Bowl: Troy (8-4) vs. Southern Mississippi (6-6): Ah, the beauty of having so many bowl games is administrations like that at Southern Mississippi can claim to be "validated" when their idiotic decisions to hire and fire coaches are masked by the fact that they can claim to be a BOWL TEAM!! Never mind that the Golden Eagles are 6-6 and in far worse shape than they were when they had Jeff Bower for all those years……
EagleBank Bowl: Navy (8-4) vs. Wake Forest (7-5): I have a great idea – Let's take a very mediocre ACC team and match them with Navy and do it in a city which promises to be freezing cold and isn't exactly the safest place to hang out!!! Yes, let's do it!!! My goodness, who in the world thinks this is a good idea for a bowl game and worse, do we really need to see these two teams play again? There might not be a worse offense than Wake Forests, which proved you can win seven games in the ACC with a good defense and an offense that punts a lot but doesn't turn it over….
New Mexico Bowl: Colorado State (6-6) vs. Fresno State (7-5): What exactly did Colorado State do to earn a bowl bid? I know what it is – it was that exciting three-point win over a very gritty Sacramento State team, right? Sacramento State – Does Chris Webber still play for them?
 Independence Bowl: Louisiana Tech (7-5) vs. Northern Illinois (6-6): Imagine saying this with a straight face "Congratulations on your season, you get a trip to Shreveport!!!" Ugh, of course if only going to Shreveport was the worst part of this experience – imagine that once you get there, you'd have to endure this stinker of a game …
Join the conversation: