Penguins recall Hutchinson - 10-12-10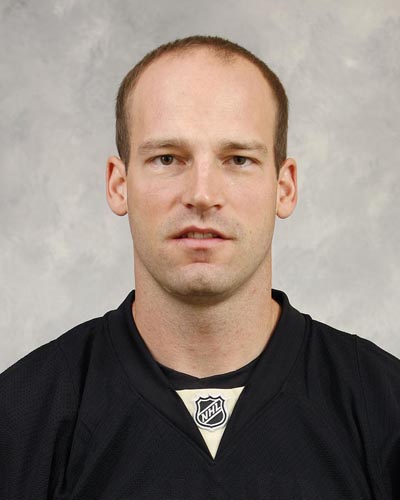 The Penguins have recalled defenseman Andrew Hutchinson (right) from Wilkes-Barre/Scranton of the AHL.
Hutchinson, 30, had a goal and an assist in Wilkes-Barre/Scranton's season opening 4-3 shootout win against Hershey Saturday.
The Penguins signed Hutchinson this past offseason to a two-way contract. He spent all of 2009-10 with Texas of the AHL. In 78 games, he scored 38 points (nine goal, 29 assists).
The last time Hutchinson (6-foot-2, 195 pounds) saw NHL action was 2008-09 with the Stars. In 38 games, he scored five points (two goals, three assists).
EN Says: Hopefully Ray Shero kept the receipt on Zbynek Michaek because this certain doesn't bode well for his status.
Michalek appeared to injury his right shoulder or arm in Monday's 3-1 win at New Jersey when he was checked into the boards by Devils forward Rod Pelley midway through the second period. Head coach Dan Bylsma said his heath would be re-evaluated today. The team did not have practice or provide an update today.
Additionally, defenseman Brooks Orpik was scratched from the lineup due to what is believed to be a recurring groin injury. No update on his health was provided either.