Fallout Boys
Fitting that this sign is Black & Gold, no?
You could guess that those interwebs they were a-filled with wrath and vitriol toward anyone associated with the Pittsburgh offense, and while it is deserved it gets a little repetitive at times, so we'll keep from piling on too much in our Monday links ...
Looking ahead, the 2-0 Baltimore Ravens come to town for a Monday night matchup. The Ravens owe their somewhat surprising starts to victories over the Bengals, a team that looks as if it has never had any interest in playing the 2008 season, and the Browns, a team that has proven to be the NFL fraud of the year. In beating these two palookas, Baltimore has helped the Steelers tremendously, and has essentially created a two-team race for the AFC North only three weeks into the 2008 campaign.
In essence, the natural order of things has been restored, because lets be honest, isn't Baltimore the team you hate the most in the division? I mean really. It's way more fun to have pity on Cleveland because they are just pathetic (and Browns fans hate the fact that we don't take their team seriously more than anything else) and Cincinnati is just annoying. Like your neighbor's yippy little poodle that won't shut up. Baltimore on the other hand, well, the legacy of Modell, Billick, Ray-Ray and those Halloween costume uniforms ... so much to dislike.
You may remember that last year the Steelers unleashed perhaps the most savage beating on the Ravens that any Steelers team has on an opponent at least in this decade, if not longer. Big Ben threw not one, not two, three, or four but FIVE touchdown passes in a 38-7 Steelers victory. This game could have been like one of those ridiculous 70-7 type scores you only see in college football if Mike Tomlin hadn't called of the dogs. And we haven't even mentioned that James Harrison and Hines Ward could've been put in the bracelets on an attempted murder beef for what they did to Ed Reed (twice), and Bart Scott. 
There's little reason to think Baltimore will be any better this year. Although new coach John Harbaugh has brought a fresh of breath air into the place and Joe Flacco is likely to give Steelers fans some serious agita in seasons to come, it won't happen this year.
Here's some info about the 2008 Ravens:
The only conceivable way the Steelers will lose this Monday is if their offensive line let's it's quarterback get sacked ...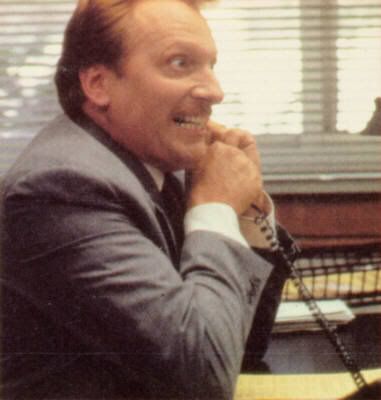 "...NINE times ..."
Oh. Wait ...