Elisha vs. Ben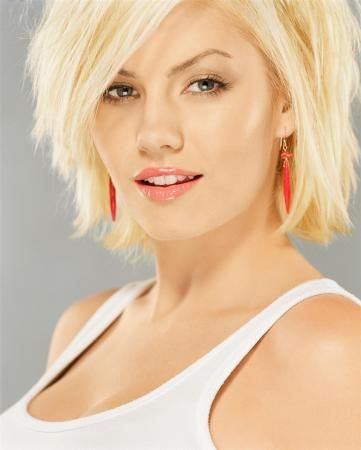 It's not often that we get the chance to use a completely legitimate albeit gratuitous photo of the lovely Elisha Cuthbert on our page (Seth can do it almost every day if he wanted to, she's run through more hockey players than a Zamboni) but as the Steelers are playing the Giants this weekend, and since "Elisha" is the non-manly nickname that Giants foes have dubbed the youngest Manning brother, well, now we have an excuse. Onward!
Although 42 other players will start in Sunday's game between the Black & Gold and Big Blue, the only two that matter -- at least in terms of easy pickins storylines -- are Big Ben and Elish-- excuse, me, Eli Manning. The two will be forever linked throughout their career because of the 2004 NFL Draft. If this merits any further explanation as to why, then frankly, you aren't a football fan.
But unlike a previously inseperable quarterback pairing from the 1983 draft class -- Marino and Elway, one the greatest QB who never won a Super Bowl, and the other who didn't do it until his final years -- these guys are already sporting Super Bowl ice, the question is how many more they'll get before they each retire.
Rightly or wrongly, the two of them make excellent grist for inevitable comparison. Here's a bunch of good things we found on 'em innernetz this week on the subject:
OTHER STUFF