Steelers-Bungles live
 Pregame, 4:05 p.m.: Let that be a lesson to ya, if the 0-for-2008-09 Detroit Lions can take a lead into the two-minute warning, anything can happen on a Sunday. . . 4:12 p.m.: Didja catch Ex-Coach Cahr on the CBS pregame show? Mr. Bill was speaking to the smushmouth Steelers choir when he called them the P-word: "The game has changed.  The rules have changed.  I think right now, I hate to say this, but the running game is a complement.  It's not the foundation that it once was.  You look at the last three AFC teams that were in the Super Bowl, that's Pittsburgh, New England and Indianapolis.  They're all passing games. The running game is a complement." And he didn't mean that as a compliment. 4:14 p.m.: Jim Nantz provided the pregame kibosh: The last Bungles coach to beat the Steelers was Hall of Fame-to-be cooordinator Dick LeBeau. Then Cincinnati enlivens Paul Brown's building with that long kickoff return. Game on.
FIRST QUARTER
4:16 p.m.: You notice Tyrone Carter, padded left thigh and all, started. You also notice that LeBeau and the fellas welcomed back Carson Palmer, who hasn't played them in a while (since, what, the Kimo von Ohlhoffen treatment in the 2005 playoffs? seems it, anyway), with a zone-blitz drop where James Farrior nearly picked off his first pass. But, trust us, they cannot give Palmer all day to throw. They'll have to harry him. . .  The visitors needed that long, slow-building pass play. And if Ben Roethlisberger doesn't have time to look downfield, and if he -- sing along with the chorus -- doesn't hold onto the ball for several extra seconds, such big plays never get made. You take the incompletion, the occasional interception, the disdain for the 3- to 6-yard quarterback scrambles for back-breaking big plays like that. . . 4:23 p.m.: Chris Simms' daddy is exactly right -- the officials need to call nullifying penalties on Hines Ward, who is in for a long day with angry Bungles, and Cincinnati's James Joseph trading shoves deep into the Steelers' bench area. Got to stop that stuff early. And how about Willie Parker? A 24-yard run, again with nice blocking, marked his longest since the Cleveland finale last season. Remember, he had 47 yards total in Chicago a week ago, and that was considered a breakthrough ground performance.. . . 4:29 p.m.: The same as in Chicago, a short-yardage situation at the goalline -- and this time they tried Parker, who fell short. Yes, they'll have to improve at this. Yes, they almost had to run Parker. But, yes, they also had to get Jeff Reed some positive mojo. One last thought about this 3-0 Steelers lead: Shouldn't Parker have bounced that third-and-goal outside? Sure looked like he had a better chance of scoring around left end instead of cutting it inside. And the angle would've been no worse for Reed. . . though he did cut that from-the-left-hashmark attempt pretty close to the upright, huh?
BTW: About the Lions' victory? Nice to see new coach Jim Schwarz send them back from the locker room onto the Ford Field surface to shake hands and savor the moment with the remaining Lions fans.
4:36 p.m.: Carter flew into that second-down run as if he was shot from Troy Polamalu's cannon. Cedric Benson: zilch on three carries. Carson Palmer: oh for 3. Chad Ochocinco: nada (and he looked like, on the catch erased by a Cincy flag, as if he couldn't get his feet to work right, stepping out of bounds before he reached the first-down marker). And two penalties. But, then, the defense had a strong start a week ago, too. . .
What's Spanish for "Oy?". . . 4:43 p.m.: On a sunny day, with a catchable pass (though a tad high), Santonio Holmes shows that his drops are a mental gaffe, not due to rain, gloves or owie wrists. And there goes Parker again, utilizing blocking and calls that catch the upfield rush of the Bungles. Could be yet another 100-yard day for him in Cincy. . . 4:46 p.m.: Parker's more than halfway there, with 53 yards -- a season high -- on just nine carries. And Mike Wallace has bypassed Limas Sweed and almost any other Steelers' rookie receiver since, what, Louis Lipps? OK, so Troy Edwards caught alotta balls as a rookie (tying Ward in 1999 for a team-leading 61, but somebody had to catch 'em), but he soon after proved to be a mini-mirage. . 4:48 p.m.: Once again, Roethlisberger eluding the rush -- almost every other NFL quarterback goes down on that play -- and receivers breaking off routes come to a positive ending for the Steelers more often than not. And Willie Parker's first touchdown catch in 39 games gives the Steelers a 10-0 lead. Which begs the question: Shouldn't they try throwing more screens, flares, releases and circles to a guy named Fast Willie? He spent many a training-camp day working with the JUGS machine after practice on receiving. . . First quarter ended, and Parker had 90 yards of offense in it.
SECOND QUARTER
BTW: That 27-yard touchdown catch marked the longest TD reception of Parker's six-year career, his third longest reception overall of his career and his longest in his past 64 games, regular season and post-season.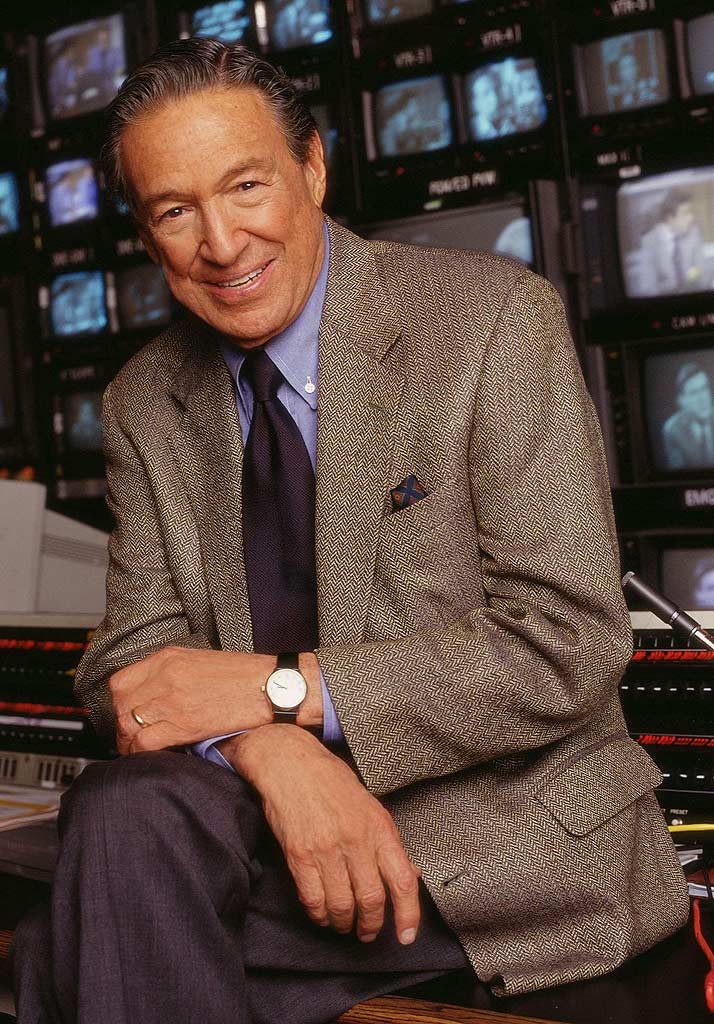 4:58 p.m.: The other Mike Wallace should be proud, though maybe the kid does need to work on his sideline tight-roping. The Steelers need that Red Zone success, though. Man cannot live on field goals alone.Their past four trips to the opposition's 25-yard line or closer have come up with zero touchdowns and now just two 3-pointers. . . 5:07 p.m.: See what happens when you don't get to Palmer? Ochocinco brings energy with big gains and touchdown celebrations, and he has a special one planned for today -- should he get there. But if the Bungles score on this drive, it revives the crowd and their confidence. . . 5:17 p.m.: Sweed sighting! And, if you hadn't noticed, parker has 72 yards rushing already. The Steelers have gotten the game at their quick pace. A score after this two-minute warning, particularly a touchdown, would go a long way. . . . 5:26 p.m.: Holmes' inability to stop and drop the toes at the sideline -- and, gee, he has done that before somewhere, hasn't he? -- and the Steelers' failure to pick up points on this half-ending drive could well come back to Bengal-bite them. . . 5:30 p.m.: On that drive-starting pass to Chris Henry, the Steelers' rushed only four. You see the difference thereafter, with Palmer dumping off quick short ones when pressured more. . . . 5:33 p.m.: Mock cheer from Bungles fans as hometown club gets last-second field goal -- Steelers 13, Cincy 3 at halftime.
THIRD QUARTER
 5:56 p.m.: No better way to overcome a mistake, a turnover, a killer touchdown like Joseph's, making it 13-9, than by coming back with a touchdown of your own. Then Sweed does what he did too often lost year, got a case of the dropsies, and Reed just hooks at the last coupla yards that long one. You have just infused lots of La Vida into Ochocinco and the Co.
 Insert NFL Films follies music here.
6:05 p.m.: After a big stop by the defense, the offense has no choice but to try to run the ball, try to shorten the game. The Bungles have done a much better job this half filling the holes, hanging with the blocks. But the Steelers still need to run -- can't rely on . . . Mike Wallace all the time?! Third third-down catch for the rookie, fifth overall for 87 yards -- even more yards than Parker has acmulated on the ground. But that must change. The more the Steelers try to sit in pass protection, the more they're going to get called for holding on Antwan Odom and Jumpy Geathers, take our word for it. . . 6:08 p.m.: There's Hines Ward. . . 6:10 p.m.: Cincy is regularly rushing five and six, but the Steelers' receivers are wiiide open in the secondary. They MUST score here. . . 6:11 p.m.: That scary time for fans: Short yardage (insert "Friday the 13th" music here). Have to give Parker a carry, but Big Ben is going to take a beating if he's your go-to. . . uh, fullback. Your franchise QB shouldn't be your short-yardage TD guy. And what was exchange between Bruce Arians, who has called a pretty nice game so far, and Coach Mike Tomlin? Arians looked a bit excited, if not miffed, at what his boss was saying. . . 6:19 p.m.: First Keith Rivers, now Rey Maualuga. What is it with these first-round linebackers from USC constantly getting hurt against the Steelers early? If I'm playing 'backer for Pete Carroll right now, I'm hitting my knees every night hoping Mike Brown doesn't know I'm alive. . . 6:20 p.m.: A Sam Wyche call by Marvin Lewis -- now that's, what's the word 'Cinco, cajones? If the Bungles score a TD here, it's their game. If they get a FG, this one's going down to the wire. If the Steelers can stop them, it's their game, especially able to run the ball and kill some clock now that the game is going into the fourth quarter. Steelers 20, Bungles 9 -- but driving.
FOURTH QUARTER 
6:25 p.m.:  Raise your hand if you yelled "Fake!" at the TV when the Bungles lined up for that 52-yard FG. And, being the Bungles, they missed. What they showed the first two weeks of the season, a confidence and a moxie and a defense, could be unmasked if they fall down on the job here. Because they are still in this game, even if the Bungles don't believe it. . . 6:30 p.m.: First of all, the Steelers ran off almost two minutes there, every tick helping their cause. Second, they tried to establish the run -- but they have to maintain that balance on first and second downs, keeping Cincy off balance. Thirdly, that punt by Daniel Sepulveda was disappointing. He can boom them farther. Though, in his favor, he was (1.) cold, having yet to punt in this game, and (2.) trying to loft the ball so Cincy cannot rip off a long return like it did last week. . . 6:39 p.m.: Benson ripping off that touchdown run isn't a good sign. Halting that two-point conversion helps, though -- the Bungles will need a touchdown, and maybe a successful two-pointer, too, if the Steelers can tack on a field goal. Huuuuge offensive possession here. A ton o ftime left, with 9:08 to go. Sorry, folks, I have to head out for the holiest day of the Jewish year, Yom Kippur. I'm handing off the blog baton to Dan Gigler. . . 6:44 p.m.: Well here you go folks, five minutes remaining, Steelers just punted, Cincy taking over with not terrible field position? Who will 'kiss the baby' -- Steelers D or Acht Funf? (I took German in high school, not Spanish) 6:50 p.m.: Steelers defense getting shredded right now like the cheese I put on the chili I had for lunch (Not Cincinnati-style, thank you). 6:54 p.m.: Ike Taylor perfect pass defense on Eight Five setting up a 4th & 2 with one minute left ... this is the game. 6:57 p.m.: Bengals convert a quick slant to Lavereaus Coles, 1st & 10 47 seconds left ... Palmer a dart on what looked like a sure TD to VIII-V and Taylor and Ryan Clark get fingertips on it, another Palmer pass to Chris Henry is defended by William Gay -- 4th & 10, 36 ticks left ... 7:02 p.m.: Carson Palmer converts a 4th & 10 on a scrambling, last seconfd dump to Brian Leonard -- admittedly a guy we like from what we saw of him on Hard Knocks -- and then a flip to Andre Caldwell for the go ahead touchdown. Pass to Leonard makes it 23-20 on the conversion. 7:05 p.m.: Rashard Mendenhall, proving he has as much sense as my puggle, flips the kickoff to Stefan Logan, eating up valuable time. Logan exacerbates the problem by not going down, and Ben takes over with 2 seconds left -- no time to do anything. Hail Mary short ... Steelers lose, fall to 1-2, and third place in the division. You think people complained about G-20? Just wait. Don't even turn on a radio this week, because the sky is officially falling in Steelers Nation ...
Join the conversation: