Ravens-Steelers, live
Ravens call heads, it's tails. Steelers will receive.
FIRST QUARTER
1:04 p.m.: So much for Mike Wallace scoring on the opening play of back-to-back games. But at least Ben Roethlisberger threw it away, after Trevor Pryce and then Terrell Suggs pressured him. . . . 1:05 p.m.: Didja notice Stefan Logan on the fake reverse on first down there? That was a prelude to a play when he actually will carry. Sometime. Man, nice run on the Ravens defense. Haven't seen that much in previous years, but the Steelers have found room this year on a unit with an older Ray Lewis, an injured (or, in today's case, absent Ed Reed), etc. But without Reed in there, without rookie cornerback Lardarious Webb in there, expect the Steelers to throw a lot underneath today. . .  1:08 p.m.: Roethlisberger wasn't sharp on those two incompletions, but here's a question: How come the Steelers didn't try a 55-yard field goal there? Jeff Reed was banging them with room to spare from 50 yards in pregame. . . 1:10 p.m.: James Harrison, with his ailing right biceps immobilized, is starting. . . 1:12 p.m.: :LaMarr Woodley caused that fluttering, James Farrior interception by hitting Joe Flacco. If the rest of the Steelers had played as well as Woodley in that five-game losing streak, they would have clinched the AFC North a month ago. He deserves a Pro Bowl berth, but won't get it. . . 1:14 p.m.: Give Rashard Mendenhall a drop on that goalline, second-down pass. To come up with three points there is a moral defeat. Ya gotta open with a touchdown, drive a veritable stake through Raven breast, in that circumstance. Another failure in the Red. . . oops, in honor of the Trite Trophy today, we'll just say "Inside the Opposing 20-yard line." Reed's 26-yard field goal makes it Steelers, 3-0. . . 1:21 p.m.: Anytime you see Lawrence Timmons miss a tackle on a running play, like that 16-yard burst by Ray Rice, keep a good thought for Larry Foote. And how about Harrison almost delivering a one-armed sack on Flacco on first down? Deshea Townsend and Willie Gay were both in the viciinity on that third-down conversion. The secondary, even before that long first-down pass to Kelley Washington against Tyrone Carter, looks confused too often, if not most of the time. . . 1:25 p.m.: Billy Cundiff, from 27 yards, knots it at 3-all. . . 1:29 p.m.: Back to back weeks of long kickoff returns for Logan. Not too shabby. He just surpassed 1,300 yards in returns this year, breaking the single-season Steelers record that Ernie Mills set in 1996. . . 1:32 p.m.: The bigger escape act there was Roethlisberger getting away with an awful, pop-up throw that Wallace leaped and nabbed. It was followed by -- gulp -- a running play? Suffocating block by Max Starks, nice run by Willie Parker around left end. And Parker exited. Was Fast Willie winded?. . . 1:33 p.m.: Baltimore's Haloti Ngata blew past Matt Spaeth and pushed Mendenhall into Roethlisberger for that 8-yard sack, removing the Steelers from Inside (or Right At) the Opposing 20. It's a field-goal skirmish, kids. Reed's attempt from 39 yards -- he really got under it and popped it up -- restores the Steelers' lead, 6-3. . . BTW: The combined Steelers' scoring drives cover 26 yards in 11 plays, but, hey, they ate up almost 7 minutes of gametime, right?!. . . 1:40 p.m.: Notice that the Steelers' past three drives have all started in Ravens territory. If it leads to a third field goal, sheesh.
SECOND QUARTER
 1:44 p.m.: Two tight ends, and the Steelers are trying to play old-school, block-em-up, run-the-ball football. That's so 2005, isn't it?. . . 1:46 p.m.: Pass interference by a cornerback position badly missing Lardarious Webb, who tore his ACL last week. Gotta score from the 5, right? Mendenhall did, giving the Steelers a much-needed TD and the second-year back his inaugural 1,000-yard season (making him the seventh different back in Steelers history to reach that plateau). Nice job by him stretching out his ball-carrying arm at the goal line. Five plays, 43 yards, 2:11. Steelers, 13-3. . . 1:57 p.m.: Townsend had good position in coverage there, but tight end Todd Heap gave him an apparently legal nudge. Thirty-yard touchdown. Seven plays, 61 yards, 2:57. Steelers' lead whittled to 13-10. . .  1:59 p.m.: Keyaron Fox just ran into the Ravens' kickoff-coverage huddle, until one Bawlmer player pushed him out. Gotta like Fox's moxie there. Wonder what was said. . . 2:01 p.m.: Spin moves leave Mendenhall vulnerable, and that time Carr's helmet jarred loose the fumble recovered by -- who else -- Ray Lewis. To think, if the Steelers' offense had done it's job, the score would be 17-10 or 21-10 by now. No matter that Harrison wrapped up and caused that Rice fumble, recovered by Ike Taylor and the Steelers. . . 2:05 p.m.: Willie Colon tackled a Raven in pass blocking, and Roethlisberger stepped up and -- despite being able to run for the first -- almost overthrew and open Wallace, who made a dandy catch. For the fourth consecutive time, the Steelers are deep in Bawlmer territory. Once again, a touchdown is necessary. . . 2:08 p.m.: That's three sacks in five possessions already against the Steelers. This Antwan Barnes character keeps beating Steelers O-linemen. And why didn't Daniel Sepulveda and the Steelers kick out of bounds or corner, instead of that high, 41-yard punt that they failed to down inside the 5 -- which seems like a small-percentage play there. . . 2:12 p.m.: Ryan Clark's head-first tackle on the McClain Train put him out and Townsend at safety. That's why Gay was at cornerback on that third-and-1 smart call by Bawlmer. That's why he's still at left corner. . . 2:14 p.m.: Clark was back for the third-and-long, but Taylor's corner blitz came too fast for Flacco to see his open receiver on that side of the field. Steelers are working for the 2-minute offense and aiming for another score here. . . BTW: That was Taylor's first career sack. OK, so he has a sack this season but still no interceptions, which is a major part of his job description, right?. . . 2:19 p.m.: The Ravens defense isn't fooled. Suggs got both hands on that receiver screen right on first down, and Ngata was ready when Roethlisberger ran to his right on the draw for Mewelde Moore. But, hey, after Suggs' offside, they took a shot and got a 45-yard gain, once again Roethlisberger throwing long but making Wallace stop to come back and get the ball. It works for 'em. . . 2:21 p.m.: Roethlisberger, with that first-down pass to Heath Miller, just became the first Steelers quarterback in club history to surpass 4,000 yards in a season. And it was followed by a lovely, reaching catch by Ward going out the visiting sideline. Still and all, Steelers need a touchdown here. . . 2:24 p.m.: Nice secondary work by Bawlmer there. Domonique Foxworth blitzed, leaving Holmes the hot and wide-open receiver there. Dawan Landry missed badly on the Holmes inside move, and then Tom Zbikowski -- filling in for the injured Ed Reed (groin) -- had a facemask penalty as Holmes made a nifty move to score the touchdown. Steelers, 20-10. They needed only 1:25 for that drive, too. Now, with a 15-yard cushion, you could always try an onsides kick there, you know. . . 2:27 p.m.: OK, so it's the first time in club history that the Steelers had a 4,000-yard passer, a 1,000-yard rusher and a pair of 1,000-yard receivers in the same season. And what has it done for them?. . . Halftime. Steelers, 20-10.
I have seen it all now.
"Renegade" on cellos at midfield for the halftime show.
A true sign of Armageddon.
. . . Actually, it would be so wrestling cool if Yo-Yo Ma ran onto the field and just started kicking cellist booty.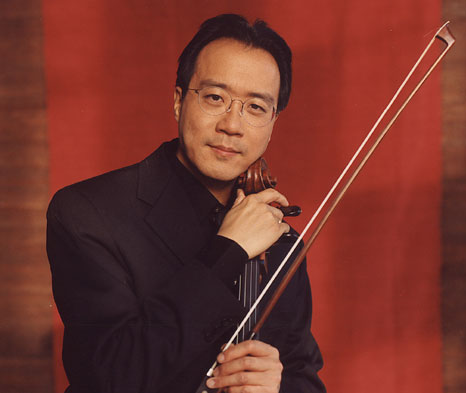 THIRD QUARTER
2:48 p.m.: The Ravens are running it down the Steelers' gullet, and the defense has a new look in the secondary -- no Carter. Townsend is a deep safety, and Clark seems to be playing more of Carter's (and Polamalu's) strong safety. . . 2:52 p.m.: Rice, who had 70 first-half yards, has 100 on the ground -- a feat rarely done against this Steelers defense in days of yore. The Ravens rolled down the field to that Heap touchdown catch over Gay. Ten plays, 64 yards, little sweat, 5:30. Ravens pare the lead to Steelers, 20-17. Heap's line: two catches, two scores. . . 2007 Jacksonville, Fred Taylor (Holmes' cousin), was the last time an opposing back ran for 100 or more, a stretch of 36 regular- and post-season games since. . . 2:59 p.m.: Eighty-one pass attempts, and Roethlisberger throws an interception right there, at a crucial time. Luckily for the Steelers, Suggs had a block in the back against Miller, erasing the touchdown call and bringing the Ravens back to the Steelers' 37-yard line. Compounding the Steelers' woes, Brett Keisel went down with what may well be yet another stinger. . . 3:05 p.m.: Man, Heap almost caught that one, too. Cundiff's 35-yard field goal crawls inside the left upright. It's hindsight -- 20-20. . .  3:08 p.m.: Keisel's shoulder pads are off. Good bet that he won't return today. . . 3:15 p.m.: Oniel Cousins, the second-team tackle, just left the field -- with Michael Oher already at left tackle for the injured Jared Gaither, the Ravens are running low on linemen. Could the Steelers use that to their advantage in run stuffing and pass rushing? Not the way they're making mistakes today. . . 3:18 p.m.: A one-armed Harrison missed the tackle on Willis McGahee on that sweep left for a touchdown. But Washington's holding penalty on Townsend brought the ball back to the Steelers' 27. Look at it this way: The Steelers are getting the breaks, and they're still getting smashed. The Ravens are playing what used to be known as Steelers' football: run, run, run, physical, physical, physical. . . Quarter ends in embarrassing fashion for the Steelers: two scores allowed in the opening nine minutes, Bawlmer had the ball 12-plus minutes and gained 74 yards rushing alone.
FOURTH QUARTER
3:23 p.m.: Yet another break -- Derrick Mason is the only Bawlmer receiver to go out on first down, puts a double move that badly beats Townsend, then just drops the ball in the end zone. Two Bawlmer penalties on the very next play. Are they trying to give this game to the Steelers, and the Steelers are trying to give it back?. . . 3:26 p.m.: You can't blame the cellists. The PA system is playing "Renegade," 14:21 left in the game. The Steelers are doomed for sure (see B'nG item, two down). . . 3:28 p.m.: A stupid penalty on Cousins, who is back in -- physically, anyway, not mentially -- hit a celebrating Woodley after the second-down incompletion. That took Bawlmer out of field-goal range. Stupid. Stupid. Stupid. . . 3:32 p.m.: Interesting. Backed up inside their own 15, needing a drive, plenty of time left (13:52). And the home side comes out heaving the ball. A wide-open Holmes on third down made it work. . . 3:35 p.m.: The philanthropic Ravens have just committed their 6th penalty of the half -- with nearly a dozen minutes still to play. Thank you, kind sirs. . . 3:37 p.m.: Nice play by Landry to keep Moore from catching that ad-lib pass from a Roethlisberger with too much time. It was followed by a nice return by Carr, running in between three Steelers cover men. Biiiiiig series for the Steelers' defense. . . 3:44 p.m.: Third-and-9 from their own 31, and the Ravens get dumped by Ziggy Hood -- his first NFL sack. Big Snack knocked him down in the celebrating bump. If Logan keeps his balance on the punt return, he's gone -- and everyone saw it, including a frustrated Steelers sideline. The crowd -- the one that set a Steelers single-season attendance record today -- began cheering "Here We Go". . . 3:49 p.m.: Nothing like making your inaugural NFL catch on a huge third down, over the middle, against the dastardly defense of the hated Ravens. Tyler Grisham, boys and girls (check out pregame blog item about him). . . 3:50 p.m.: Inside the Opponents' 20 again, and Colon gets a false-start penalty. . . 3:53 p.m.: See, we saw that in the pregame: a Grisham drop. No celebrating for him.
3:53 p.m.: Reed's 38-yard field goal restores the Steelers lead yet again, 23-20. It won't end that way. Eight plays, 44 yards, 3:38. There's 5:25 left. Wayyyyyy to early for an onsides kick. Right?. . . 3:56 p.m.: Figures the kickoff-coverage gremlins would rear their head now, huh? Pretty fair lick by Reed on the tackle, though. . . 3:58 p.m.: Third-and-seven for the Ravens. Woodley, your Pro Bowl deserving linebacker, dumped Flacco on a sack. Takes Bawlmer out of field-goal consideration. They almost have to go for it here, and the Steelers calling a timeout gives them an opportunity to talk it over. The Ravens offense isn't budging. They're going for it. . . 4 p.m.: Woodley again with a humongous play, a sack-fumble. Is it too late to recast those Pro Bowl ballots? Hood intercepted a forward fumble. Still, it gives a rookie defensive end one more takeaway than any Steelers' cornerback, 1-0. . . 4:06 p.m.: The Ravens indeed did give the game to the Steelers. Frank Walker was called for an illegal-contact penalty on a play when Zbikowski intercepted Roethlisberger. Pick erased. Five yards and automatic first down, Steelers with 1:41 left. It's over. Amazing. Pulled-out victories on back-to-back weekends. Steelers, 23-20. 
Watch those Houston Texans, though. Can you imagine Bill Belichick laying down and having the Patriots lose at Houston next week, letting them into the playoffs and keeping out the Steelers who could challenge his Patriots for team of the decade.