Columbus claims Commodore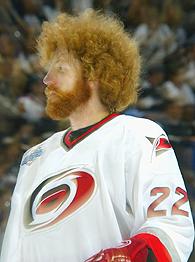 Gigantic Ottawa Senators defenseman Mike Commodore has signed with the Columbus Blue Jackets.
EN Says: To be kind, this is an odd move by the Blue Jackets. This is a five-year deal for 18.75 million for a rugged physical defenseman. That's way too much for a player who didn't play well for the Senators after he was acquired prior to the trade deadline. Seems to us that money could've been better spent on a puck-moving defenseman or a first- or second- line center. Those are positions they need a lot more help in.
This surely takes Columbus out of the Brooks Orpik sweepstakes, but it certain drives up Orpik's value.
(Photo: Getty Images)