Bruins 4, Penguins 2 - 1-1-09
PREGAME

-You are reading live from our living room where we are watching Penn State getting dismantled by USC.
-We have no problem with Penn State individually, but we really do like watching Big Ten teams get smashed by real teams with real speed.
-EN reader Alison is in Boston and sent us a somewhat fuzzy picture of TD Banknorth Garden:
-Dany Sabourin is starting. That's a little surprising.
-Manny Fernandez gets the start in the opposite net.
-Michel Therrien shocks the world by telling Dan Potash he's changed up his line combinations.
-The Penguins scratches are the great Mike Zigomanis, Eric Godard and Philippe Boucher.
-WIth Kris Letang is back in the lineup, the Penguins will go with seven defensemen.
-Boston's only scratch is Matt Lashoff.
-This will be the Penguins' first game on New Year's day inside a structure with a roof since a 3-2 loss at Nashville in 2004. Rico Fata and Tomas Surovy scored the Penguins' goals.
FIRST PERIOD
20:00: Petr Sykora starts on Sidney Crosby's wing. We're betting that doesn't even last until the end of the period.
19:11: Brooks Oprik drives a slapper from the left point which is off the target.
17:56: Marc Savard tosses the puck toward the net. Sabourin kicks it out.
17:01: Wow. What was that? A shot on net? And it went in? Dustin Jeffrey dishes a pass to Alex Goligoski at the right point. Goligoski dishes right back to him at the left faceoff circle and Jeffrey snaps a wrister that gets through Fernandez. It's Jeffrey's first career goal. He has two  Goligoski and Tim Wallace get assists. Penguins 1-0.
16:35: Chuck Kobasew is denied right on the doorstep by Sabourin.
15:55: It doesn't take Boston long to get it back. Blake Wheeler controls the puck in the right faceoff circle and snaps a pass right to David Krejci in the slot. Krejci re-directs the pass right by Sabourin who had no help on that play. Wheeler and Michael Ryder get assists. Bruins 1, Penguins 1. 
15:43: Sabourin covers a puck.
14:13: A wrister by Shane Hnidy is deflected out of play.
13:47: Pascal Dupuis, Crosby and Sykora come up ice on a give-and-go play. Sykora chips a pass to Crosby in the slot but he's hauled down. Fernandez kicks the puck out. Dupuis is there for rebound but overskates it. Wideman is called for interfering with Crosby. We don't know about that one. Crosby just kind of ran into Dennis Wideman's butt and fell down.
13:09: Ryan Whitney blasts a one-timer which David Krejci squares up on and blocks.
12:23: Crosby gets a pass at the side of net and just attack. He's chops two shots on net but can't beat Fernandez.
11:49: Letang takes a puck at the left point and fires a slapper. It hits a cross bar and goes into the netting. Why isn't he on the first power play along with Whitney?
11:47: WIdeman's penalty is killed.
11:14: Goligoski tosses a puck out of play. That's two minutes for delay of game.
10:36: The Bruins must be living right. Marc Savard controls a puck to the left of the cage. He pushes a pass into the slot. It hits Hal Gill's stick and pops up in to the air. P.J. Axelsson swats it out of mid air for a goal. What a lucky bounce. Wideman and Savard get assists. That Ric Flair "Woo!" the public address announcer does is already old. Bruins 2-1.
8:57: Wallace pops Shawn Thornton with a pretty stiff shoulder check.
8:29: As a shot is deflected out of play, Maxime Talbot is sent off for hooking Savard. Ugh.
7:47: Axelsson drives a one-timer on net. Sabourin fights it off.
7:26: Axelsson is denied again in tight by Sabourin.
6:22: As Talbot's penalty expires, Matt Hunwick drives a slapper on net from the left point. Sabourin kicks it out with a "thud."
6:07: Jeffrey gets a shot on Crosby's wing. Might as well. At least he's shooting the puck. Still, there's something wrong about the idea of Dustin Jeffrey being on Crosby's wing.
5:38: From the left wing Goligoski snaps a wrister on net. Fernandez eats it up.
5:02: Aaron Ward absolutely dumps Miroslav Satan in corner.
3:57: After Krejci loses a puck in the Penguins' zone, Dupuis works his way down the left wing and blasts a slapper low on net. Fernandez kicks it out.
3:25: Fernandez punches out a shot by Letang.
2:46: Talbot and Thornton discuss the Triangle Shirtwaist fire of 1911. We think. Vladimir Sobotka is sent off for holding.
1:49: Whitney slides a puck over to Malkin who blasts a one-timer from the left faceoff circle. Fernandez fights it off despite traffic. After a bit of a scramble for the rebound Fernandez covers it.
1:14: Malkin cranks a high slapper from the top of the slot. Fernandez is there to absorb it.
0:41: As Sobotka's penalty expires, Letang drives a slapper from the right point which gets deflected away.
0:24: Letang is denied again by Fernandez.
0:03: Crosby snaps a quick wrister wide of the cage.
0:00: End of period. Bruins 2, Penguins 1.
FIRST INTERMISSION
-All-in-all, that was a pretty solid period for the Penguins. They were a little bit more aggressive on offense and challenged Fernandez. If it's not for a lucky bounce, this is a tied game.
-We're still not fans of the four forward power-play unit. Use Letang and Whitney back there and use Evgeni Malkin as a forward.
-The Penguins have a 13-7 advantage in shots.
-Axelsson and Letang lead the game with three shots.
-Boston has a 14-11 edge in faceoffs.
-Phil Kessel and Jordan Staal are each 2-for-3 (67 percent).
-Zdeno Chara leads the game with 8:55 of ice time.
-Malkin is right behind him with 8:45.
-Whitney leads the game with two blocked shots.
-Does Dustin Jeffrey give you some Chris O'Donnell?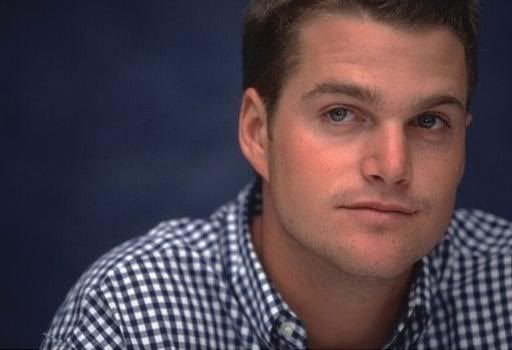 -OK, maybe not.
-USC just threw like a 131-yard touchdown pass to go up 38-14 on Penn State.
SECOND PERIOD
19:33: Sabourin tips away a big slapper from in tight by Kobasew.
17:28: We're liking this Talbot-Jeffrey-Wallace line. It's the only Penguins line bring any energy to the game. They're going after loose pucks and mixing it up.
16:17: Martin St. Pierre chips a puck towards the slot from behind the net. Sabourin gloves it.
16:01: Ward is stunned a bit after taking a shot from Gill off the leg.
15:48: Dupuis dodges a big check from Ward.
13:41: Kessel has a wide open shot but before gets the puck, Mark Eaton breaks up the play. 
13:25: Sabourin fights off a shot by Kessel.
NOTE: St. Pierre had been demoted to Providence of the AHL a day before, but was recalled later when Petteri Nokelainen was not physcially able to play.
13:10: Malkin = Smooth.
12:40: Stephane Yelle pushes a shot just wide.
11:42: Satan dishes a pass to Dupuis in the crease but Dupuis can't get a blade on the puck.
11:28: Sabourin denies Thornton.
11:07: Dupuis uncorks another slapper from the left wing. Fernandez gets a piece of it as it trickles through the crease.
10:35: Sykora pushes a shot through the slot.
10:22: Letang's shot is blocked by Hnidy. This game has opened up.
10:08: The ever dangerous Rob Scuderi dings up Blake Wheeler a bit after Wheeler blocks his shot.
9:42: Jordan Staal pushes a shot wide.
8:58: Satan blasts a slapper from the slot which Hnidy deflects out of play. The Bruins needed a stop there. The Penguins were controlling play.
8:25: Malkin blocks a shot by Chara from the left point. Yeouch.
7:35: Kobasew moves down the left wing and zips a pass that hits off the leg of Yelle in the slot. The puck comes right to Milan Lucic who punches it by Sabourin on the stick side. All the bounces are going Boston's way. Kobasew and Yelle get assists. Bruins 3-1.
7:01: Fernandez kicks out a shot by Dupuis. Hunwick is sent off for high sticking.
5:08: Malkin fires a shot which is deflected wide.
5:01: Hunwick's penalty is killed. Can the Penguins just decline power plays at this point? They at no point looked like a threat to score over the course of that two minutes.
4:44: Talbot gets his second penalty. This time it's for interference. A goal by Boston here could put this out of reach for good.
3:58: After a bit of a shooting gallery by Boston during a delayed penalty., the Bruins intentionally give the puck to the Penguins to start the second penalty. Dupuis is sent off for hooking. Boston will have a two-man advantage for 1:16.
3:26: Krejci tries to punch a quick shot in. Rob Scuderi appears to kick it out at the last moment.
3:06: A blast by Wideman is juuust wide.
2:55: Sabourin gloves a shot by Savard.
2:44: Talbot's penalty is killed.
2:23: Wideman cranks another big shot. It gets deflected by a few players before Sabourin gloves it like a pop up. Lucic and Whitney discuss the World Trade Organization. We think. Lucic is sent off for slashing. Four-on-four for 26 seconds. Huge penalty kill for the Penguins.
1:58: Dupuis penalty expires. The Penguins will have a power play for 1:44.
0:37: Crosby attacks the net but can't get it by Fernandez. Staal has a chance on a rebound but can't get stick on the puck.
0:23: Lucic's penalty expires. Another weak effort by the Penguins.
0:00: End of period. Bruins 3, Penguins 1.
SECOND INTERMISSION
-Boston's superior depth increased it's lead there. They got a goal from their third line. The Penguins' can't generate any offense with any line.
-The Penguins have a 17-16 edge in shots.
-Dupuis and Letang lead the game with four shots each.
-Axelsson and Kessel lead Boston with three shots.
-Boston has a 22-17 lead in faceoffs.
-Staal is 5-for-6 (83 percent).
-Yelle is 10-for-14 (71 percent).
-Ryan Whitney has an impressive 20:02 of ice time already to lead the game.
-Chara leads Boston with 18:44.
-Whitney also leads the game with three blocked shots.
-Wheeler leads Boston with two blocked shots.
THIRD PERIOD
19:21: Whitney fires shot that gets deflected in the slot.
19:14: Sykora pumps a shot just wide.
18:38: The Penguins are flying early on here this period. Malkin dishes a feed to Ruslan Fedotenko who directs a one-timer on net which Fernandez denies.
18:06: Scuderi tosses a shot at the net which gets deflected. Fernandez is able to hang on for dear life.
18:02: Off a faceoff win, Goligoski blasts a slapper from the right point which Fernandez fights off.
17:42: The Penguins' momentum might've been killed here a as Cooke is nabbed for high sticking.
16:45: Ryder fires a one-timer from the slot. Sabourin is able to keep it out. Boston can't jump on the rebound.
15:55: Wideman's slapper from the point is blocked away by Talbot.
15:40: As Krejci's slapper is eaten up by Sabourin, Cooke's penalty is killed.
13:40: What a play by Fedotenko. Satan controls the puck on the right wing and sends a pass into the slot for Fedotenko. Fedotenko directs the puck on net with one-handed shot almost. Fernandez makes the inital save but can't stop Fedotenko on the rebound. Malkin and Satan get assists. Bruins 3-2.
13:22: Sabourin denites a shot which is deflected out of play.
12:34: Staal pushes the puck into the corner with a backhander and gets blasted by Sobotka. Nice hit.
12:05: Malkin directs a backhander towards the net. Fernandez covers it.
11:40: Malkin sets up Satan who fans on his shot.
11:20: Whitney snaps a wrister from the left point which goes wide.
10:32: Crosby drops Kobasew with a hip check against the boards.
10:28: Sabourin gloves a shot.
10:17: Sabourin pushes a way a shot by Axelsson.
9:35: The ever dangerous Rob Scuderi's wrist shot from the left point is denied by Fernandez.
9:27: Cooke is sent off for goaltender interference. The replays offered don't really show what Cooke did to get penalized.
9:22: Off a faceoff win, Wideman blasts a slapper wide.
8:50: Sabourin eats up a shot by Wideman.
7:29: As Cooke's penalty expires, Kessel rips a wrister on net. Sabourin is there to eat it up.
7:12: Fedotenko throws a wrister on net from the right wing.
7:09: Kobasew drops Malkin with a check.
6:14: A backhanded by Dupuis from the right wing is deflected away.
5:27: On a delayed penalty, Dupuis takes a drop pass from Crosby and whips a wrister just wide of the cage.
5:21: Savard is sent off for hooking
4:58: Malkin slides a pass to Sykora who blasts a one-timer. Chara is there to block it.
4:23: Crosby pushes a wrister just wide.
4:19: Michel Therrien calls a time out to organize a night everyone can come over to watch "Bedazzled." We think.
4:11: Whitney tosses a shot on net. Fernandez covers it with Staal digging for rebound. No dice.
4:08: Right off the faceoff. Malkin bombs a slapper which Fernandez gloves.
2:38: Satan pushes a backhander wide.
0:33: Sabourin is pulled for an extra atacker.
0:18: Fedotenko and Sykora are denied in front by Fernandez. Sykora pushes a backhander on net. Fernandez makes the save. Fedotenko follows up on the rebounb no dice.
0:02: Who else but Savard would get one of us? Savard gets the puck out of his own zone and dribbles a puck up ice into the empty cage. Bruins 4-2.
0:00: End of period. Bruins 4, Penguins 2.
POSTGAME
-The effort was there. The Penguins certainly played desperate. Especially towards the end. They just couldn't beat one of the best teams in the league.
-The power play is still a mess. We can't really say anything more original than that. It's 0-for-forever.
-Pardon us for sounding like a broken record, but we still think Letang needs to be on the first unit opposite Whitney. Letang is arguably their best shot from the point. And he's right-handed. Malkin just doesn't seem effective from the point.
-Sabourin was OK. Boston got a few lucky bounces which led to their goals.
-Fernandez looked better than Tim Thomas in our opinion. Thomas gave up a lot of poor rebounds the other night. Fernandez was much more stable in our opinion.
-Shooting the puck wasn't a problem for the Penguins tonight. They had 32 shots to Boston's 27.
-Dupuis, Malkin, Kessel and Axelsson each led the game with five shots.
-The Penguins were dominated in faceoffs again, 35-24.
-Where have you gone the great Mike Zigomanis?
-Yelle was 16-for-24 (67 percent).
-Staal was 6-for-11 (55 percent).
-Whitney had a huge 30:07 of ice time.
-Chara led Boston with 28:24.
-Whitney and Aaron Ward each led the game with four blocked shots.
-We're going to bed. It's been a long day.
Join the conversation: