Picture this - 2-23-09
Another game in D.C. Another ton of photos from EN readers.
First up is Jeff Faulkner of Mount Airy, Md.:
-A Darius Kasparaitis jersey: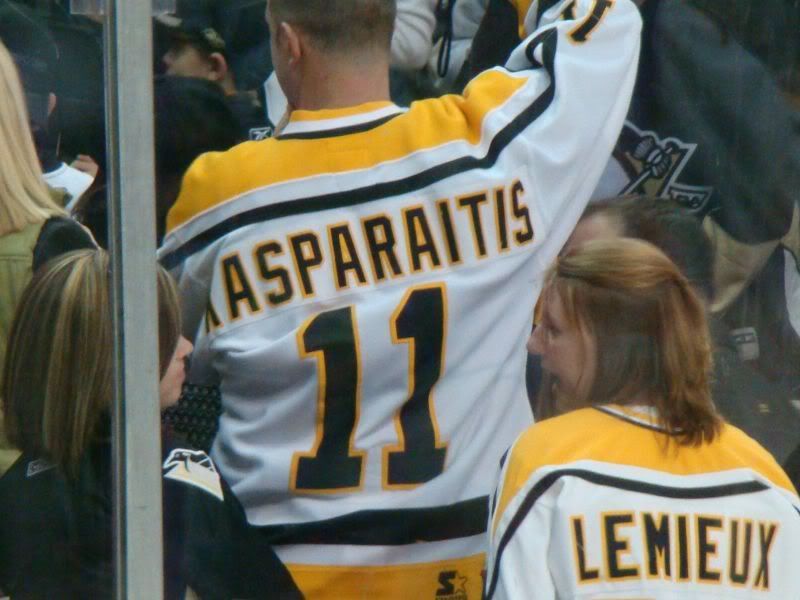 -Way to waste $180: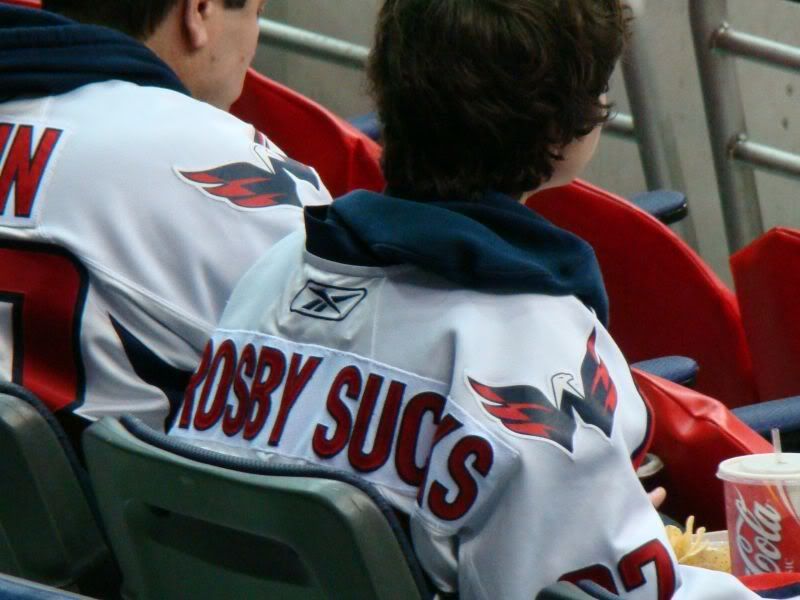 -Anyone who wears a Bengt-Ake Gustafsson jersey is alright with us: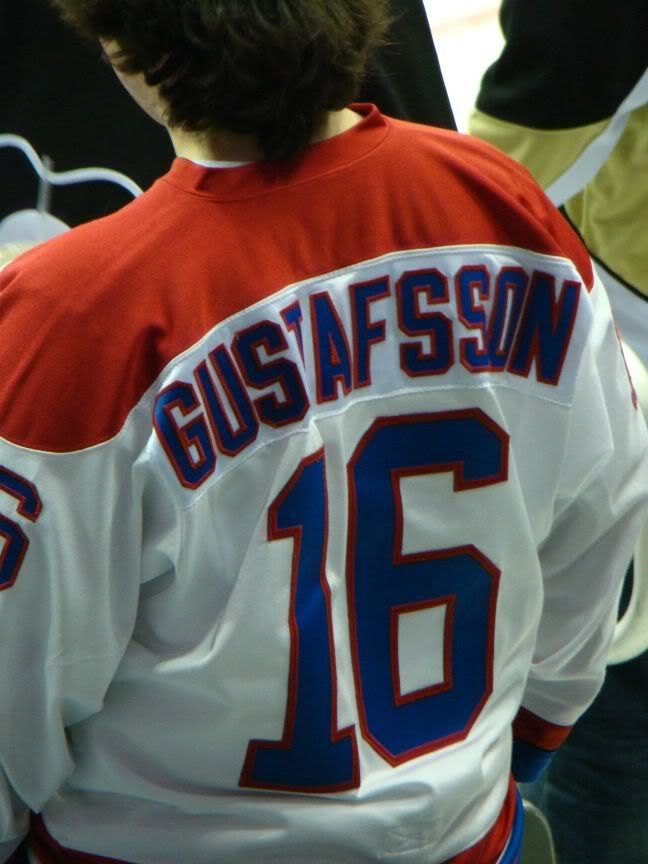 -Alex Ovechkin:
-Sergei Gonchar:
-From left to right: Rob Scuderi, Mark Eaton and Jordan Staal:
-Maxime Talbot:
-A pretty good look at Mathieu Garon's new lid:
-Kris Letang: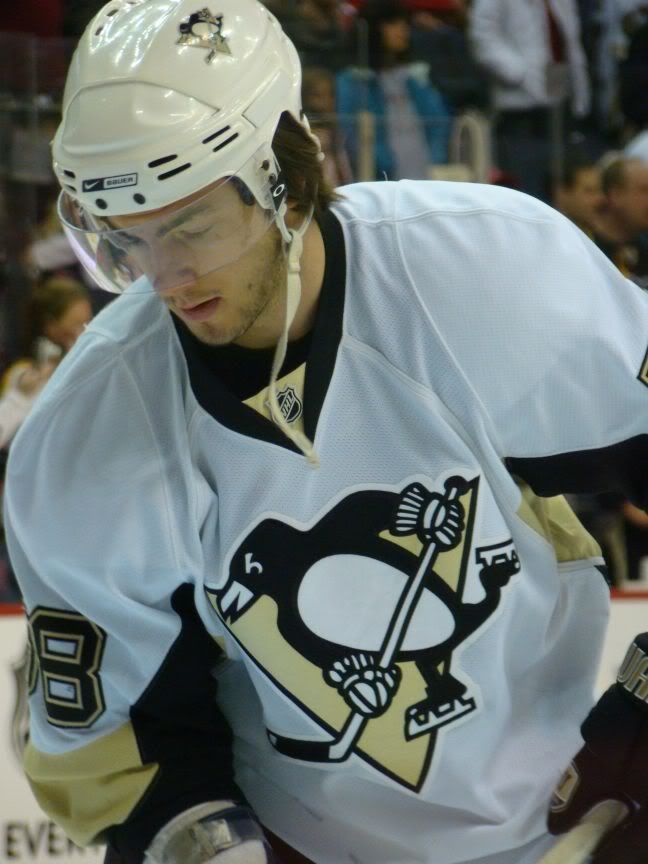 -Brooks Orpik:
-Petr Sykora:
-Talbot:
-Michael Ryan Janicki sends us these. The Penguins' bench:
-Howie Mandel is apparently a Mario Lemieux fan:
-Pierre McGuire being useless as usual:
-Gonchar:
-Jersey foul with a Brooks Laich jersey:
-Garon:
-A Terrible Towel:
-A few jersey fouls here. First the obvious one with the hood and Olaf Kolig jersey. And the Yankees hat at a Penguins-Capitals game:
-As an unofficial representative of Pittsburgh, can we publicly disown this poor soul?
-Finally, a jersey foul of tragic proportions. A Sergei Fed O rov jersey:
Join the conversation: