Emptying the notebook ...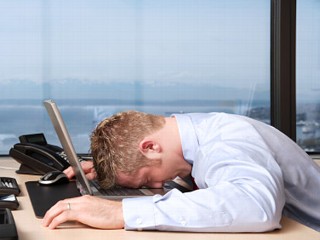 ... also known as a "notes" column. Also known as Lazy Writer Syndrome (LWS), characterized by drowsiness, bouts of procrastination, shin splints and multiple trips to the snack bar. The only known cure is a tropical vacation.  
... Here's the state's rationale for approving the Pittsburgh casino license switcharoo.  
... Nothing to do on Friday? Here's something:
"Friday marks the one-year anniversary of Centaur Inc. getting one of two things it needs to create a new $425 million harness racetrack and slot machine casino west of New Castle in Lawrence County. On Sept. 5, 2007, the state Harness Racing Commission granted Indianapolis-based Centaur a harness racing license. ... To spur the gaming board to act on the slots license, county tourism officials and Carmen Shick, the head of Lawrence County-based Ambrosia Enterprises, will hold a rally Friday near the proposed racetrack/casino site, along Route 422 near the Ohio line." 
Dispatches from the east
"Gambling regulators have cited Harrah's Chester Casino for allowing a child on the casino floor. The Pennsylvania Gaming Control Board last week fined the casino $20,000 for allowing a 14-year-old girl on the casino floor in March of this year. Board spokesman Richard McGarvey said the girl was able to get onto the floor, gamble, and cash in the winnings before being caught by a security guard. The casino was also fined $10,000 for several incidents involving security personnel not being present in security zones within the facility."
What, you seriously expect them to check the IDs of every single person who walks through the casino doors? Think of the manpower that would require! Like, two bouncers at least.   
... It's simple math -- fewer gamblers means fewer people paying for parking in Atlantic City:
"Gambling floors aren't the only places where Atlantic City casinos are on a losing streak. Revenue at casino parking garages fell nearly 6 percent in fiscal 2008, which ended June 30, state Treasury Department figures show. The $35 million total was down from more than $37 million in fiscal 2007. Gambling winnings for the casinos were down by a similar percentage as more players seemed to choose slots parlors in Pennsylvania and New York."
Odds and ends
Should the state pay down old debts or buy new stuff with its casino revenues? ... A Maryland thoroughbred dealer wants slots to be legalized in his state ... Both Maine and Massachusetts consider new casinos ... The Gulf Coast casinos reopen after Hurricane Gustav (and hope another hurricane doesn't hit next week) ... Isle of Capri releases its quarterlies.  
Join the conversation: