No competition?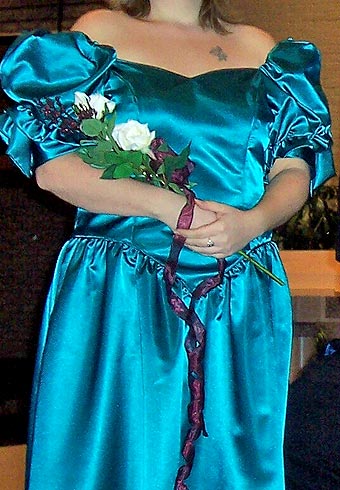 Poor Ohio. Always a bridesmaid, never a bride:
Proponents of a failed casino issue on the Nov. 4 ballot are not taking "no" for answer. MyOhioNow.com cofounders Rick Lertzman and Brad Pressman said Wednesday they plan to return to the ballot next year with another casino proposal. It possibly would call for sites in Columbus, Cleveland, Cincinnati, Youngstown, Toledo and other areas rather than just a single location.
"We remain optimistic," Pressman said in a release. "We know there is a large base that supports the idea of a casino in Ohio. With that in mind, MyOhioNow has decided to move forward."
Voters rejected MyOhioNow's casino proposal by nearly a 2-1 margin Tuesday, with 3.28 million voting against State Issue 6 and 1.95 million in favor. The proposed constitutional amendment would have allowed MyOhioNow and its lead investor, Lakes Entertainment Inc., a gaming company based in Minneapolis, to build a casino resort in southwest Ohio near Wilmington.
What happened? A savvy anti-casino PR campaign:
"Early polls showed Issue 6 leading, but support withered in the face of a $27 million advertising campaign against the measure. The anti-Issue 6 campaign hammered away at a 'loophole' in the measure that might have allowed the casino to escape taxation if an Indian casino came to Ohio. Lakes Entertainment insisted that it would pay a 30 percent tax on gambling revenue to be divided among Ohio counties."
 ... Maryland, on the other hand, approved its slots measure on Election Day, and while it will be a boon (they hope) for Maryland horseracing, the casinos there shouldn't put much pressure on the casinos in Pittsburgh or Washington County:
Maryland voters approved the addition of slot machines to that state Tuesday, but any impact on Pennsylvania's growing slots industry could be minimal. ... Maryland voters agreed to allow five slots operations in their state that could have a total of 15,000 machines. It could be two or more years before any open, as exact locations will have to be determined by a new commission. The only certain location now is Rocky Gap State Park, which is near Cumberland, Md. It will be the closest Maryland facility to Western Pennsylvania and the smallest in that state, with no more than 1,500 machines. Joe Weinert, an analyst for Spectrum Gaming Group, expects the impact on Pennsylvania's slots patronage and revenue to be minimal from new gambling operations in the Baltimore and Annapolis areas and elsewhere in Maryland.
"But this is a real blow to Delaware," he said. Casinos there "will be challenged to retain their substantial basis of Maryland customers."
Dispatches from the east
The stumbling, bumbling, crumbling economy has put a lot of big developments on hold, including this one:
"Pinnacle Entertainment's plan to build a mega-casino worth as much as $2 billion on the Atlantic City Boardwalk is on "indefinite hold" due to worsening competition and the poor economy. The company also said Thursday it would consider selling its land here 'if someone made us a decent offer.'"
OBO? I though you only saw that sort of sign on a used junker, not beachfront real estate.
... They're still trying to figure out where the Philadelphia casinos will be built. But it's starting to look like Center City, near Chinatown:
In the first stage of a lengthy approval process, the Philadelphia City Planning Commission supported a zoning change yesterday so Foxwoods Casino could build a slots parlor at the Gallery shopping mall. At the meeting in the Academy of Natural Sciences auditorium, several residents expressed anger that a decision had been made before anyone knew what the project would look like or what impact it could have on the surrounding area.
"Slow down!" implored John Chin, executive director of the Philadelphia Chinatown Development Corp., a nonprofit neighborhood group. "There's no reason to rush this. Foxwoods has presented no information, no studies." A month ago, Foxwoods Casino said it wanted to move its proposed slot-machine casino from a riverfront location in South Philadelphia to Center City. The company made the switch after repeated delays and challenges from the city.
Meanwhile, the second of the city's two casinos -- SugarHouse -- has been fighting with folks who want the casino to inspect its site for important architectural and historical remnants:
[For a year], SugarHouse insisted that its archaeologists found no evidence of a British fort from 1777 or of Batchelor's Hall, a social club built in 1729 for Philadelphia's renaissance men, including botanist John Bartram.
Local historians and archaeologists countered with maps, deeds, titles, journals and surveys to contend otherwise.
On Wednesday, in a surprise move at the end of a six-hour, closed-door meeting at the Army Corps' Center City offices, the project manager for SugarHouse developer Keating Consulting, Terry McKenna, shocked his opponents by telling them the company would take another, closer look.
According to several participants, McKenna told a local historian, Torben Jenk, that if the location of certain key 18th-century buildings could be pinpointed, "we'll dig for it."
Odds and ends
You may have missed this retirement: "The first, and so far only, director of a key department for the state Gaming Control Board plans to retire Dec. 5. David Kwait, director of the Bureau of Investigations and Enforcement, said he will end a career that has included a 30-year stint with the FBI" ... The state gaming board will be hiring -- eventually ...  The last beam has been placed atop the former Majestic Star casino on Pittsburgh's North Shore ... "Don Barden's Majestic Star Casino company, once the developer of Pittsburgh's casino, is saddled with debt and could sell all its assets, according to a report the company filed Tuesday with federal regulators." .. No more $500 loss limits at Missouri casinos ... Detroit's casinos, like most others, suffered greatly in October.
More bad news from the gaming sector as a whole:
"Casino operators Trump Entertainment Resorts Inc and Harrah's Entertainment Inc reported quarterly losses on Friday as the economic slowdown continued to savage the gambling industry. The recently booming sector is now facing a wave of restructuring or even bankruptcies, as it struggles to finance new projects and casinos see customers slash spending. 'Our average spend per patron has fallen significantly during the fluctuations of the financial market and gas prices,' Trump Chief Executive Mark Juliano said in a statement. The Dow Jones U.S. Gambling index has tumbled 77 percent from its lifetime high in October last year, when several years of sharp growth in Las Vegas and Macau, Asia's gambling enclave, started to show signs of faltering."
Join the conversation: